Diablo Caddis
This no hackle Caddis imitation is based on a Henrik Kure Nielsen fly pattern, with the addition of a bouyant tail, and wire rib. This is a great choice for a stand alone dry fly for Brook Trout and Wild Rainbows in smaller streams. Easy to see, easy to tie, and can be tied in any color combination you can imagine. Fishes so well that you'll think you made a deal with the Devil.
Put on any Grateful Dead Show from 1970-1984, pour yourself a beer, and make a whole bunch of them. It's an eveing well spent.
Ingredients
Hook: Daiichi 1182 Dry Fly Hook- Sz. 14
Thread: Veevus 10/0- Fl. Orange
Tail, Underbody, and Overwing: Nature's Spirit Elk Rump- Salmon Fly Orange
Body: Whitlock's SLF Dubbing- Crayfish Orange
Rib: Ultra Wire Brassie- Black
Underwing: CDC Feather- Orange
Head: Trout Hunter CDC Dubbing- Black
Step 1: Tie onto the hook about 1/4 of the way back from the hook eye. Then stack the hair tips first, and tie in the with the tips facing forward. The length of the tips should be slightly longer than the hook shank.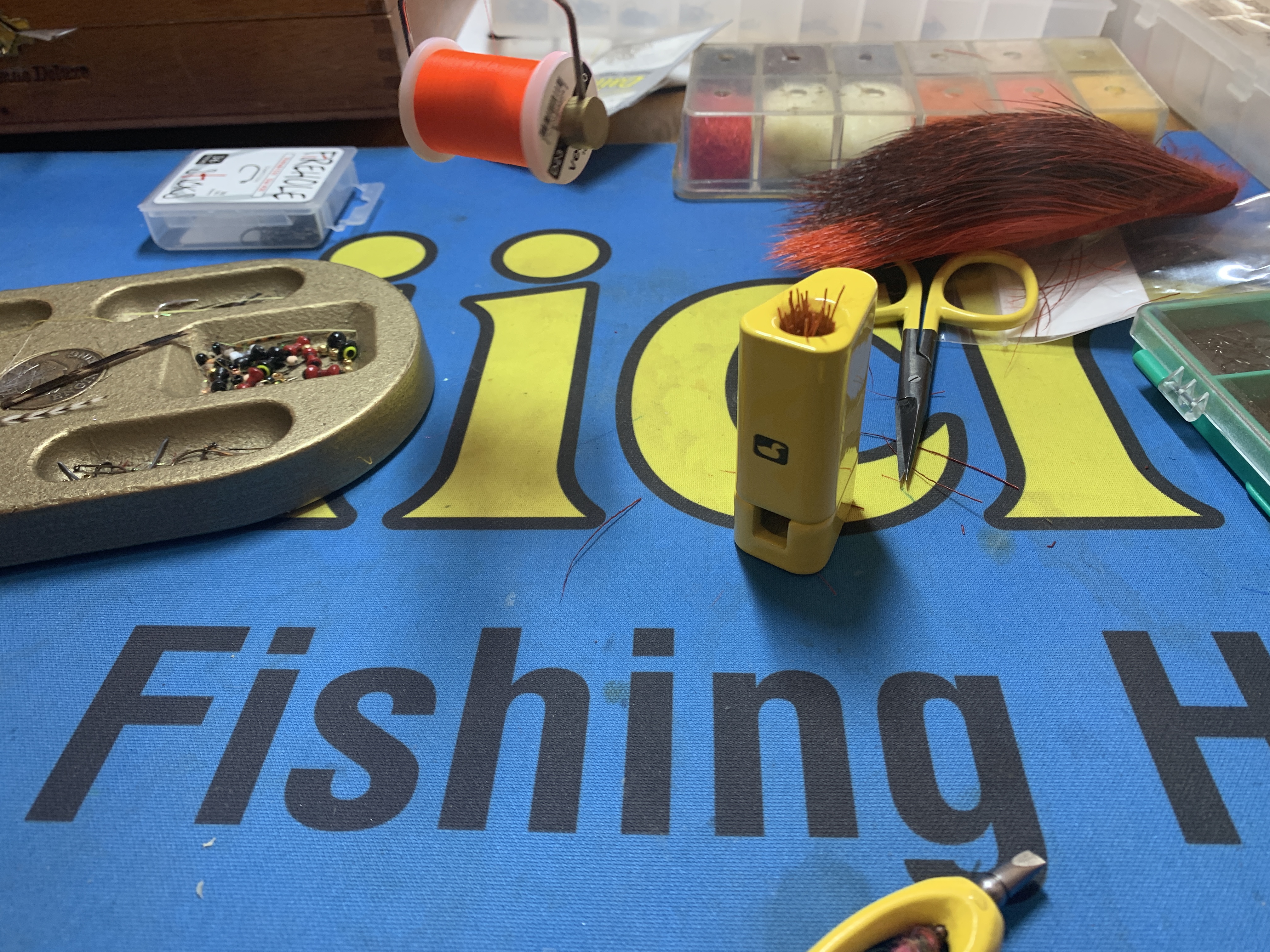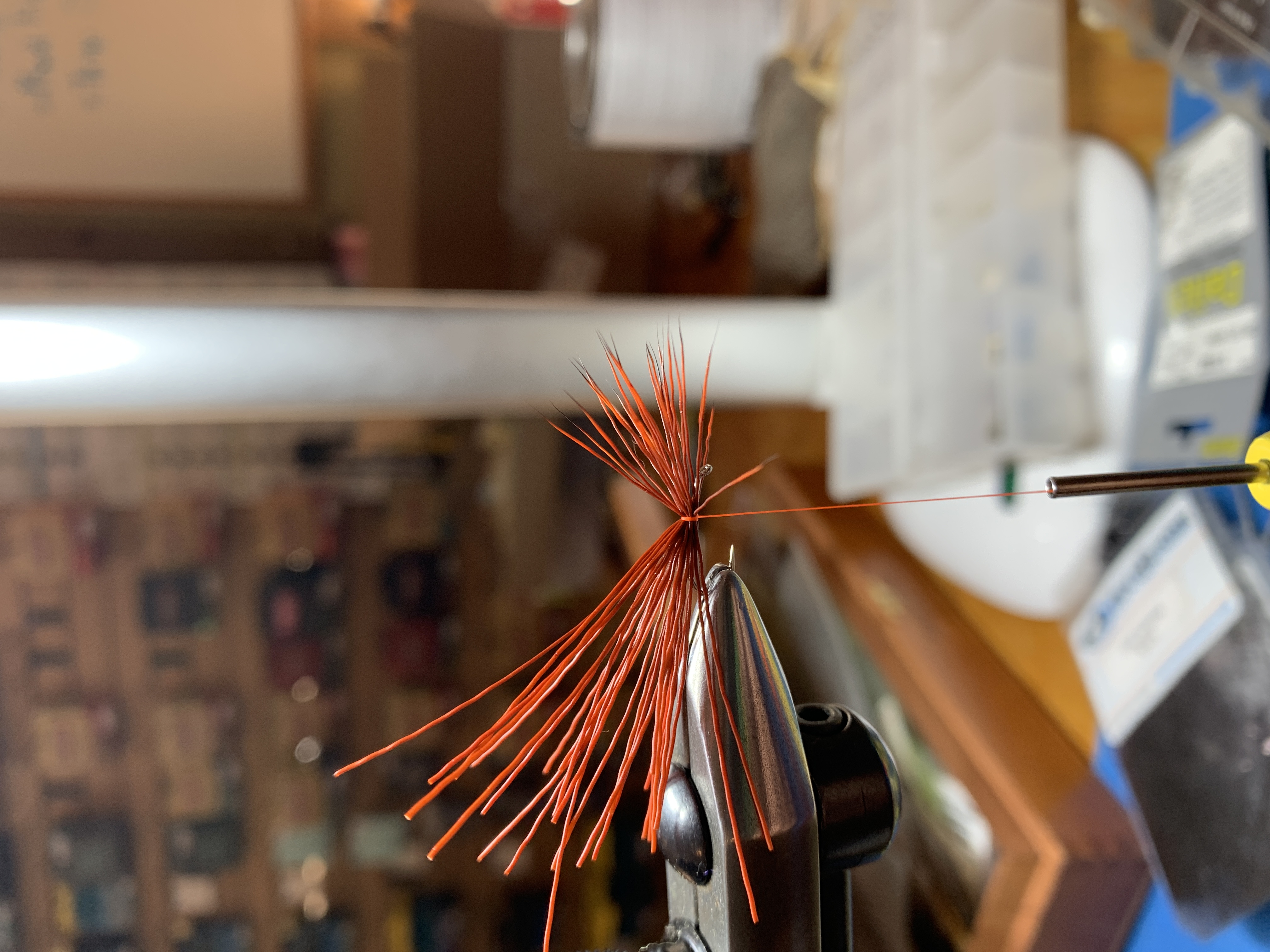 Step 2: Wrap back over the butts to the end of the hook shank. A little dab of CA Glue will help keep the hair on top of the shank. Then trim the butts into a tail. This shape will be similar to that of a Goddard Caddis.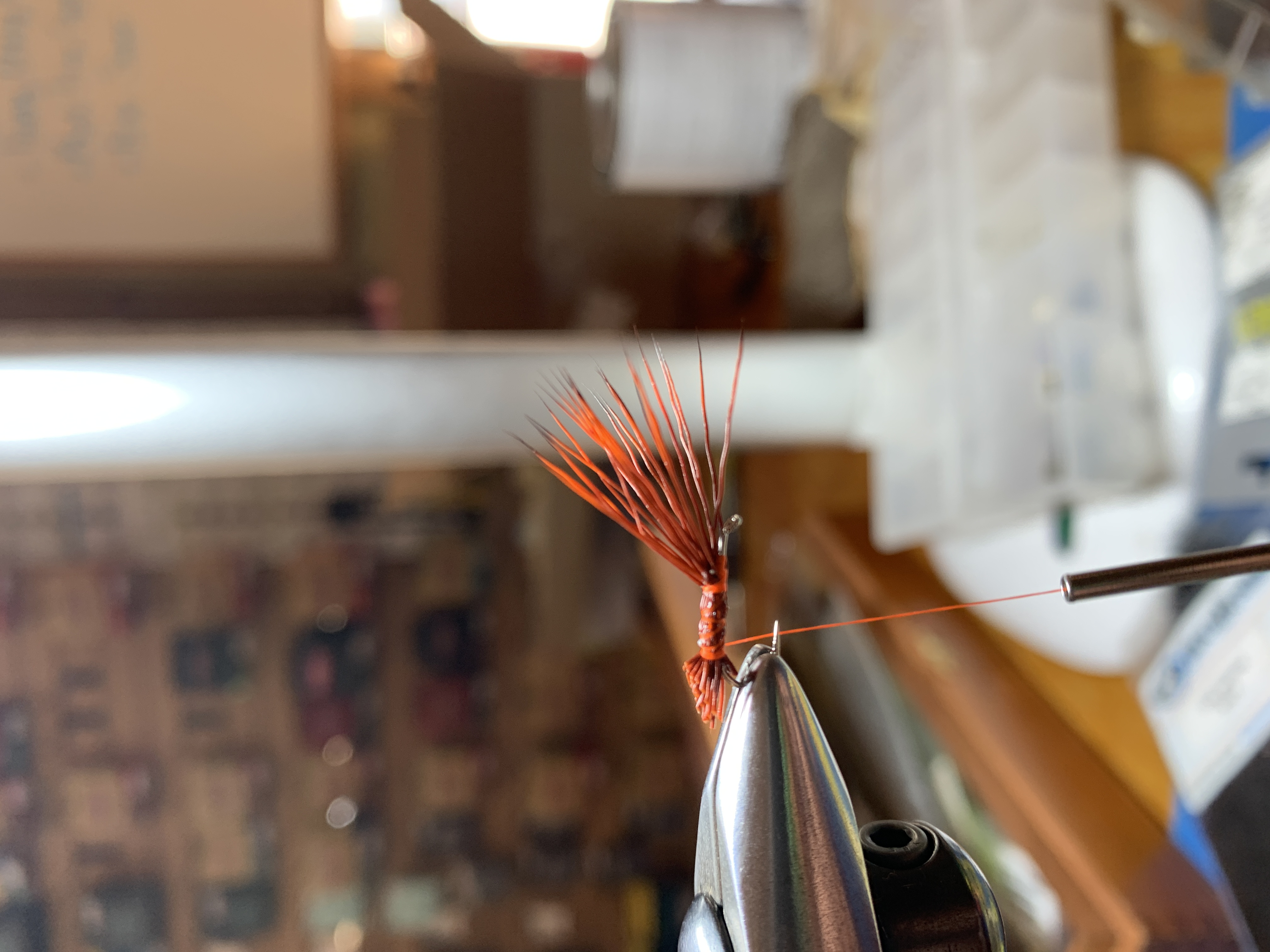 Step 3: Tie in the Ultra Wire, and then twist dub the body up to approximately the 2/3 point on the hook shank.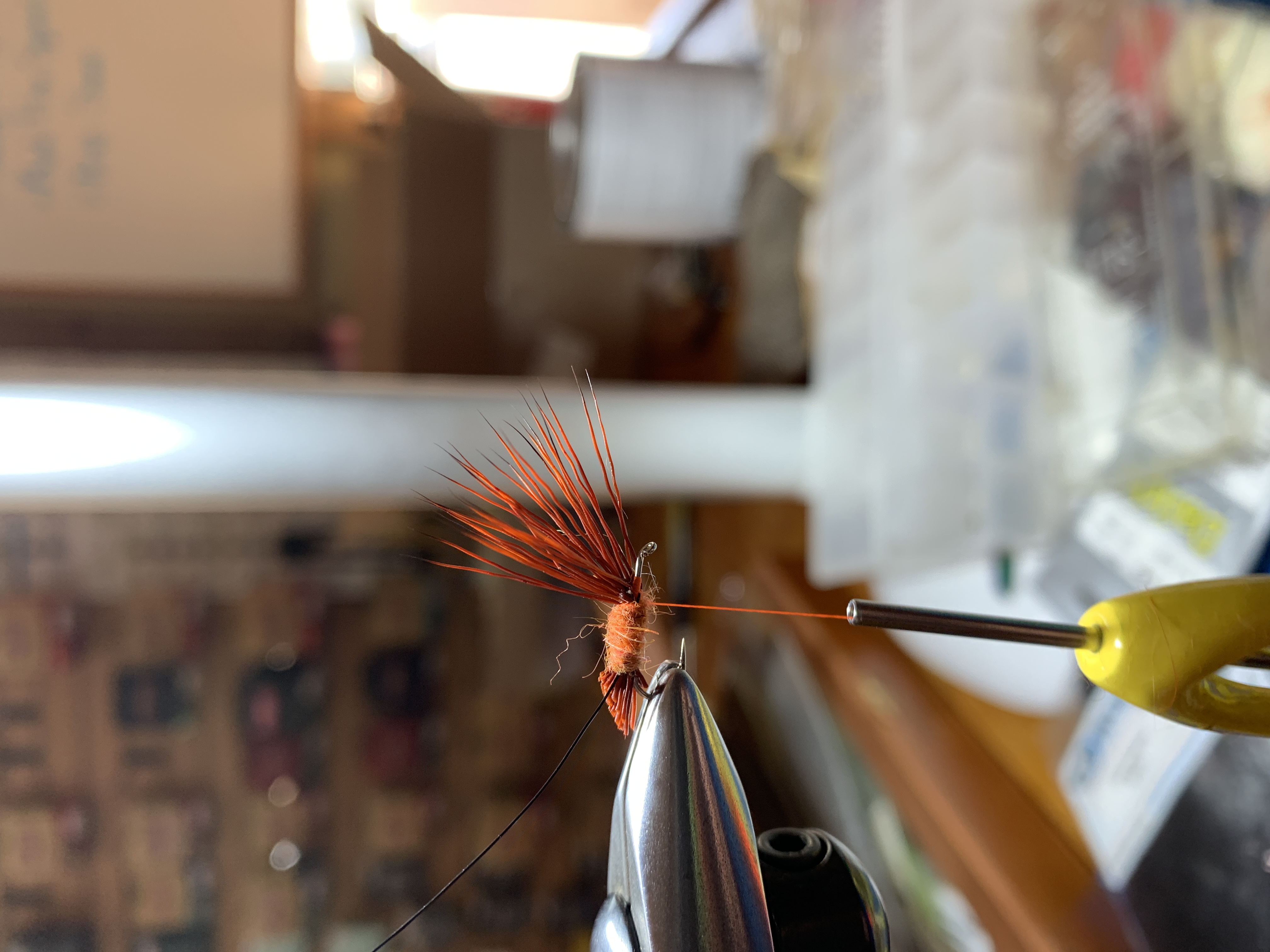 Step 4: Wrap the wire forward to form the rib. Then lay down a few additional wraps to get the Elk Hair in a better position for the following steps.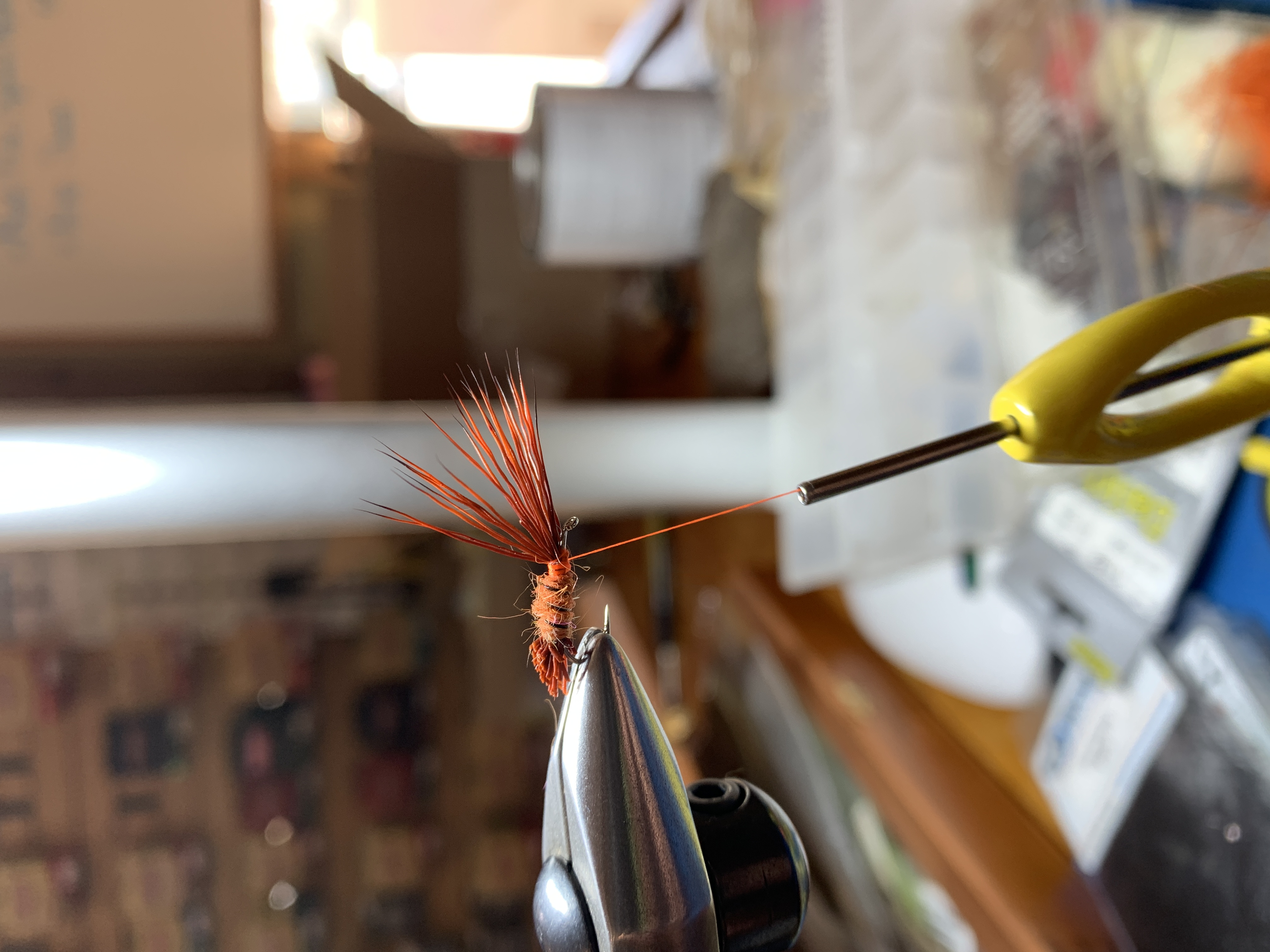 Step 5: Tie in the Orange CDC for an underwing. Then, fold the tips of the Elk Rump back to form the overwing. Secure this folding point with thread. There should be some room between the thread covered folding point and the hook eye.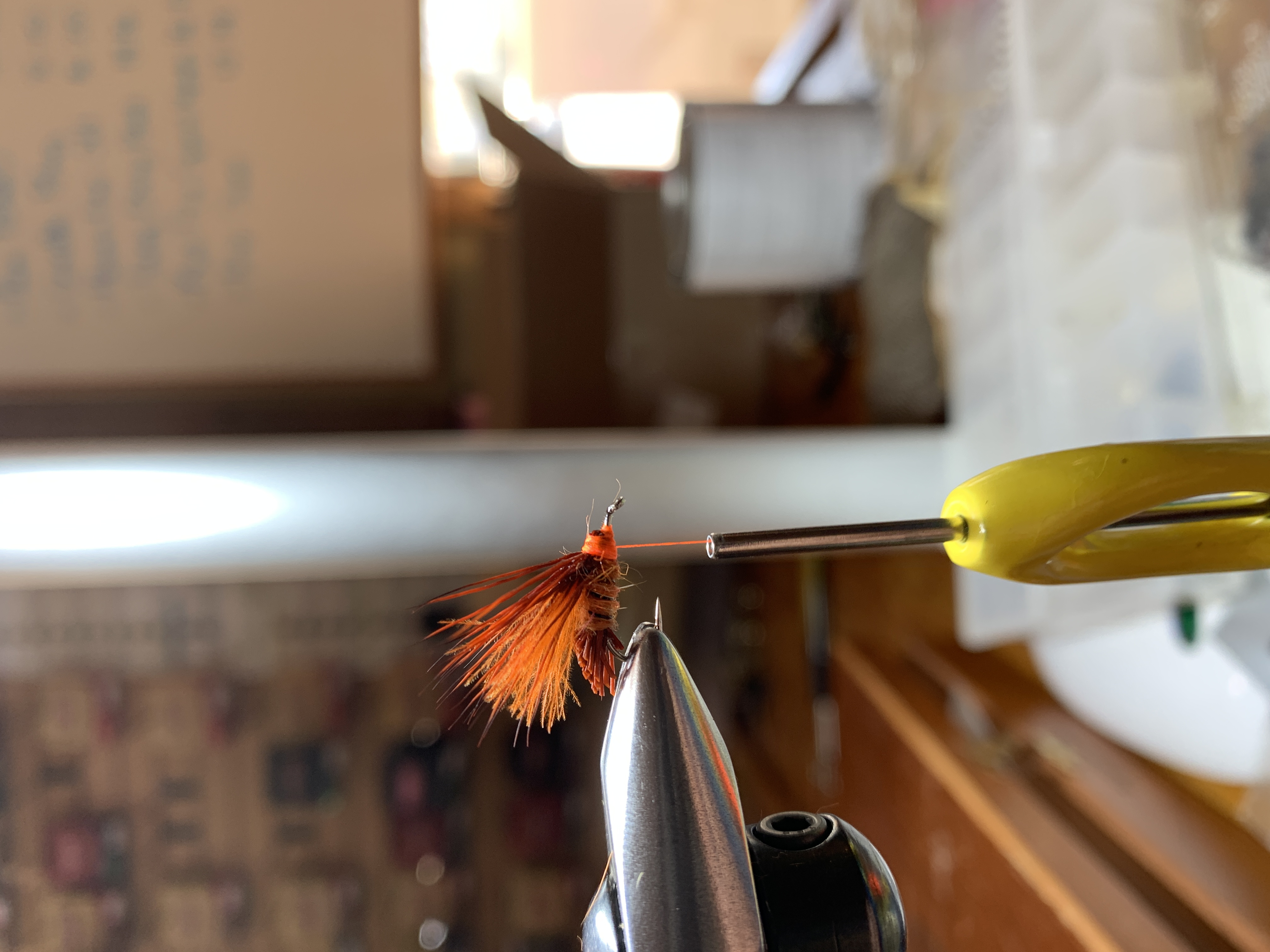 Step 6: Gently twist dub the Black CDC Dubbing to form the head. Build up a small thread head just behind the eye, and whip finish.