Marabou Bass Snack
Summer means Smallmouth, and Smallmouth love things that look like Baby Rainbow Trout. Why? Because trout are delicious, and many of the smaller stocked ones end up in our larger rivers, and on the menu for larger Smallmouth Bass. Mountain reservoirs are also home to populations of trout that prime targets of Smallmouth, Largemouth, and Walleye. Trout color schemes are proven winners in both WNC, and East TN for most predator species, so having several in your summer streamer box is a good idea.
This fly pattern is very similar to Hollow Fly we tied earlier this Spring. The difference here is that there is no deer tail involved, so the fly can be fished more effectively on a floating line. As you can imagine, sinking lines and clear, shallow water do not mix well.
Step 1
Wrap hook shank with lead wire. Then tie on with the thread and secure the lead wire to the hook shank.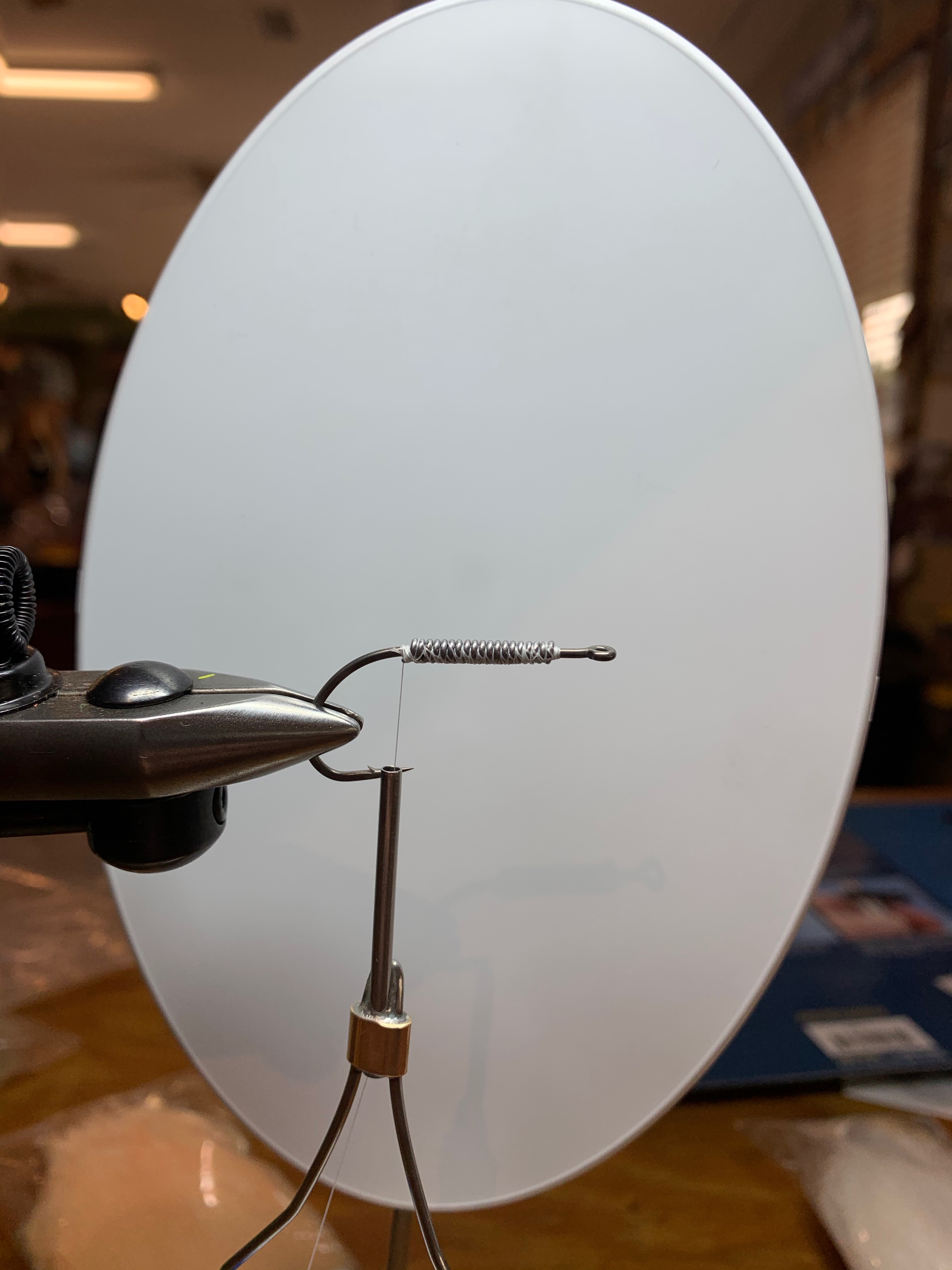 Step 2
Tie in the saddle hackles for the tail. Be sure the tail is at least 1.5 times the hook shank length.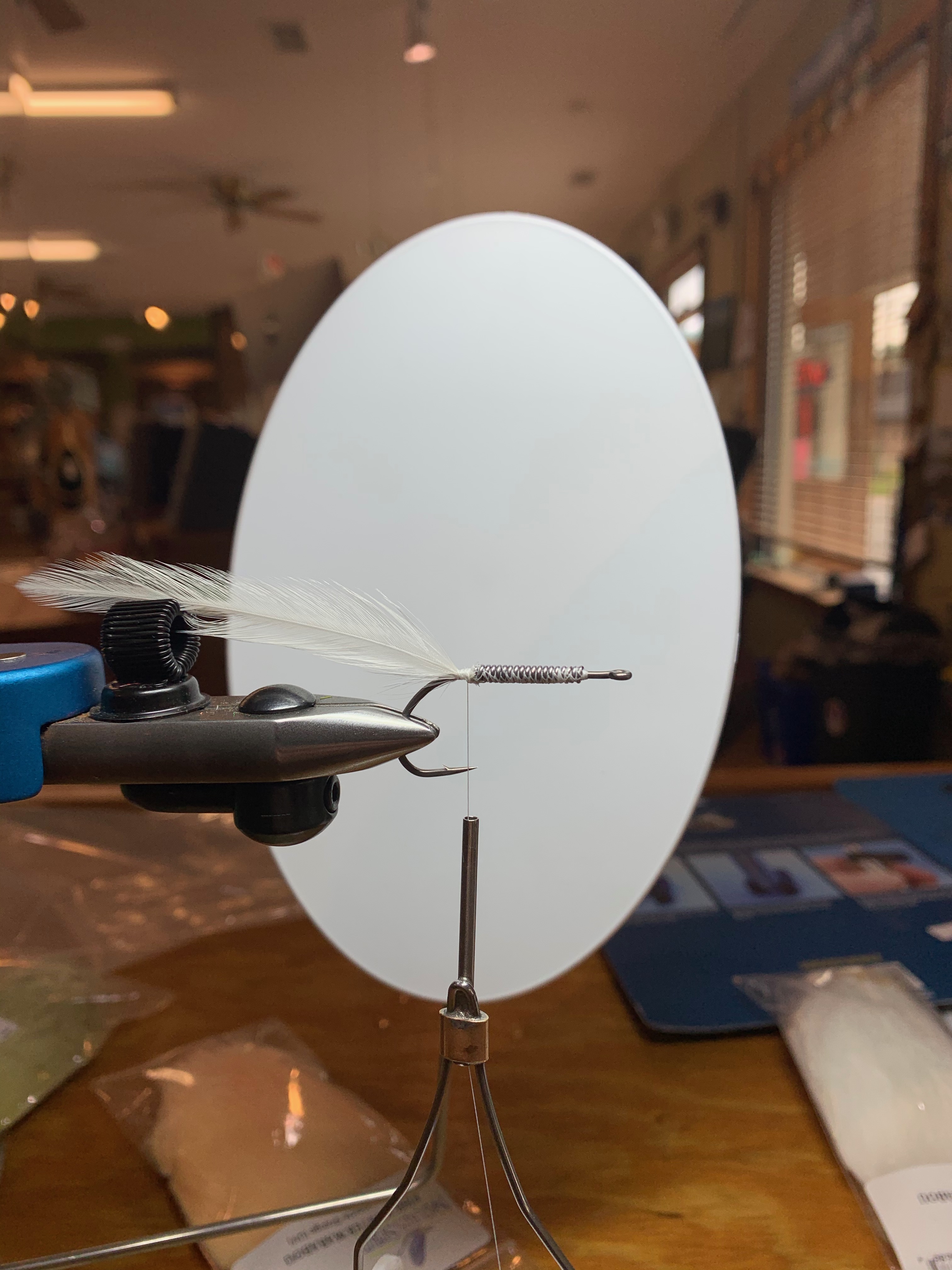 Step 3
Tie in the brush and wrap a couple turns at the base of the tail.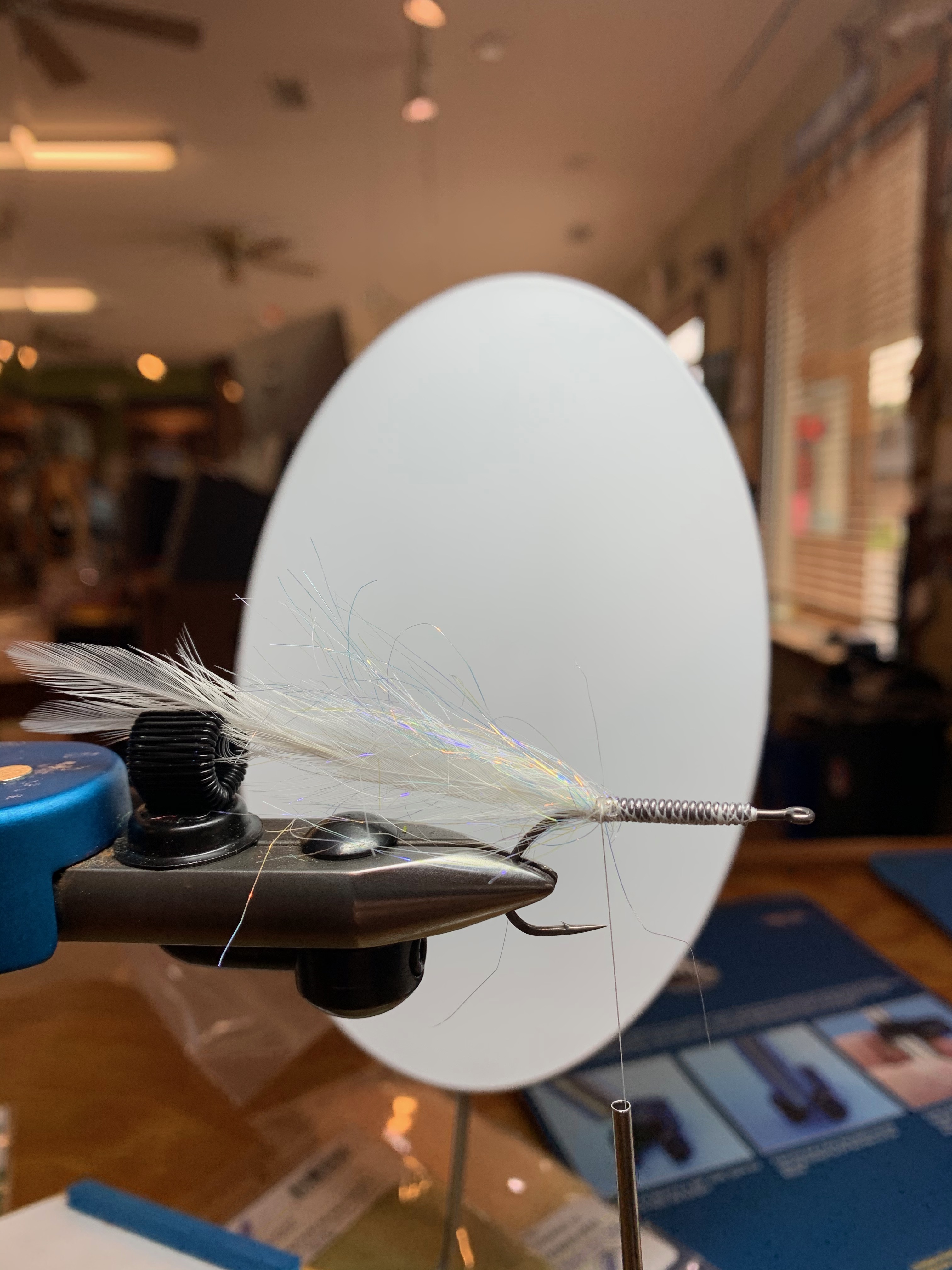 Step 4
Tie in the Polar Chenille and fill in approximately 2/3 of the hook shank.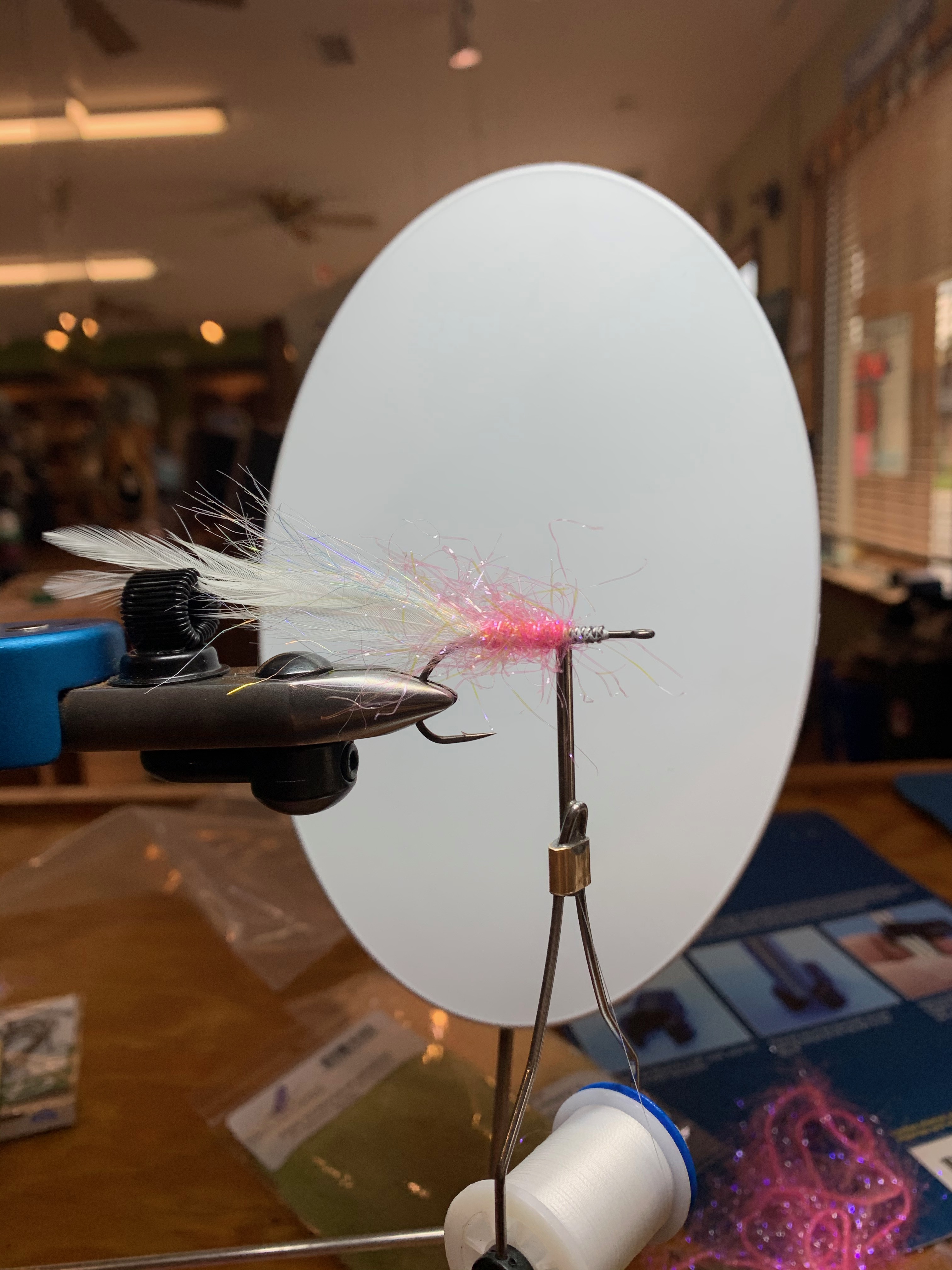 Step 5
Tie in the White Marabou by the tip(cup forward), and make two to three wraps.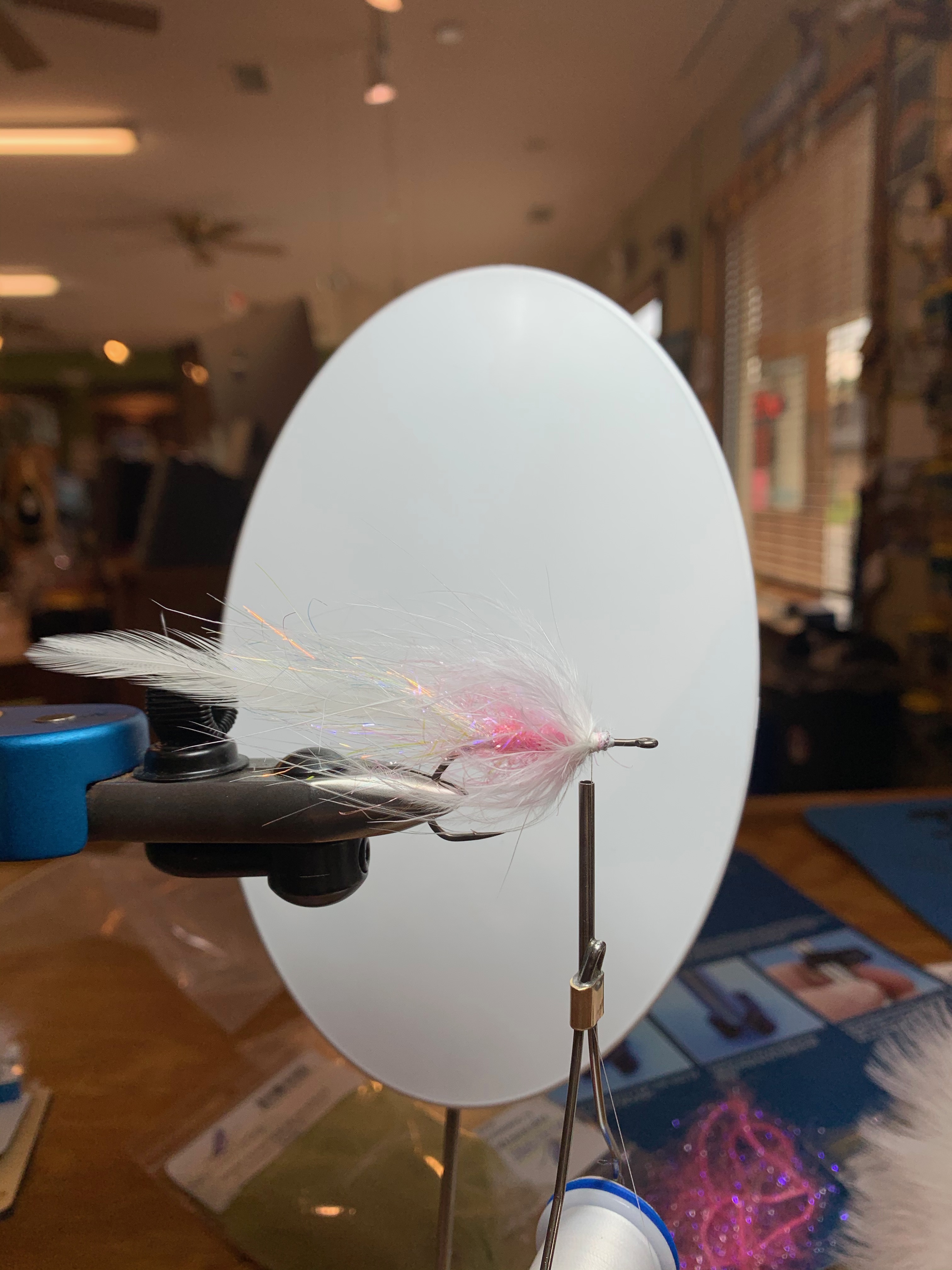 Step 6
Tie in the brush again, and make one wrap. Trim, and then tie in some polar chenille and wrap just enough to cover any wire showing from the dubbing brush.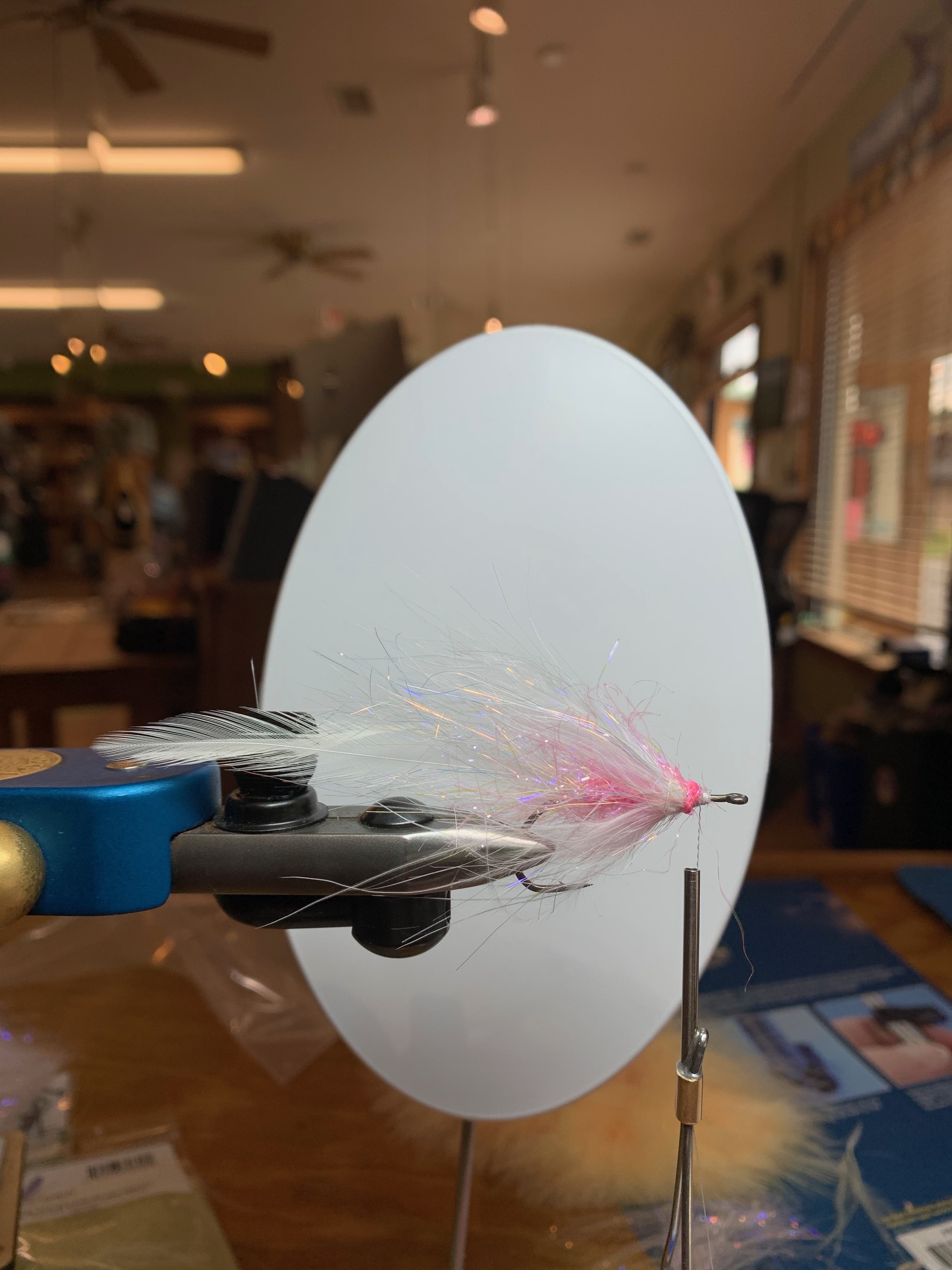 Step 7
Tie in the Cream Marabou by the tip(cup forward), and make two to three turns.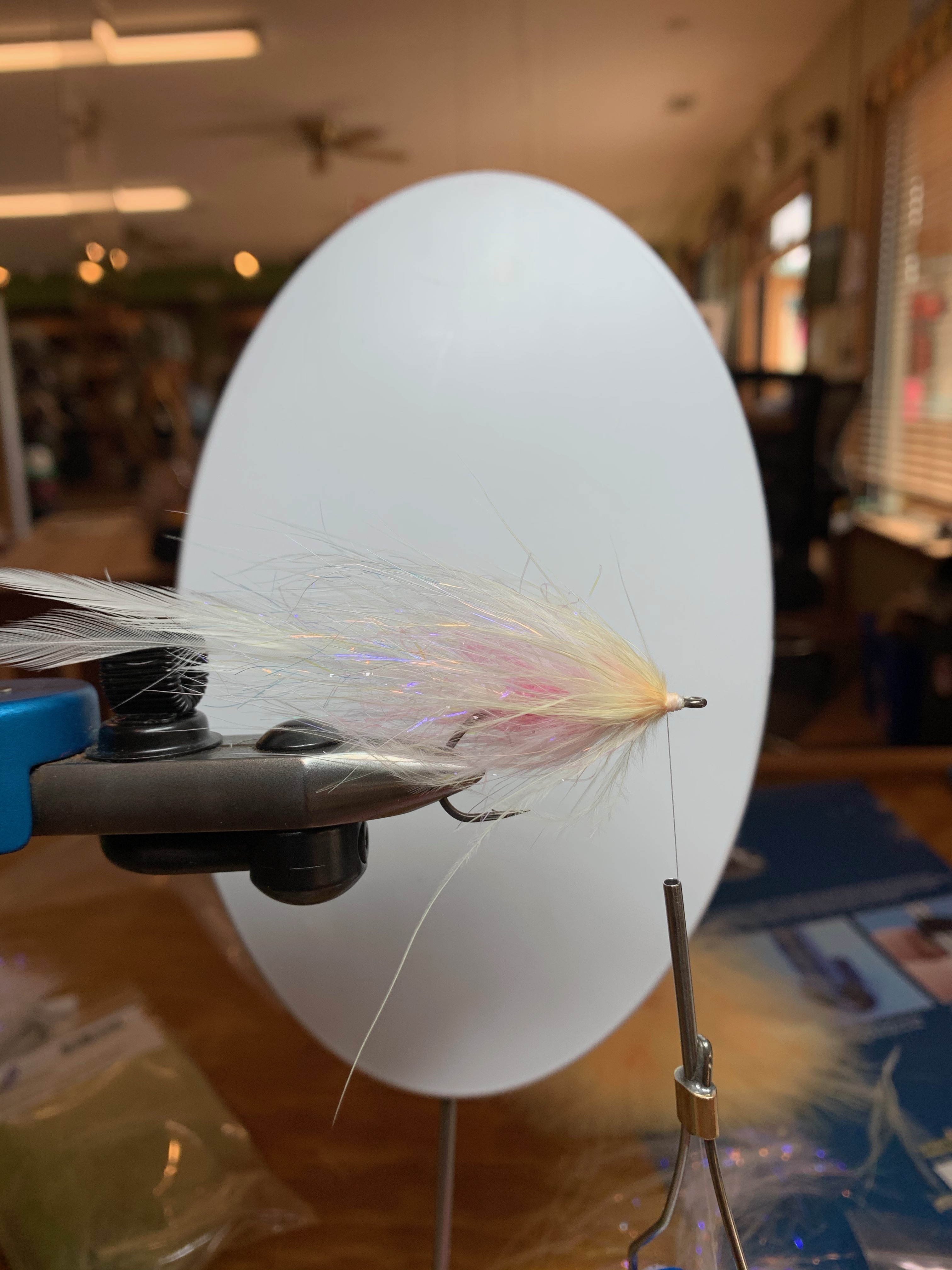 Step 8
Tie in the Olive Marabou by the tip and make two to three turns.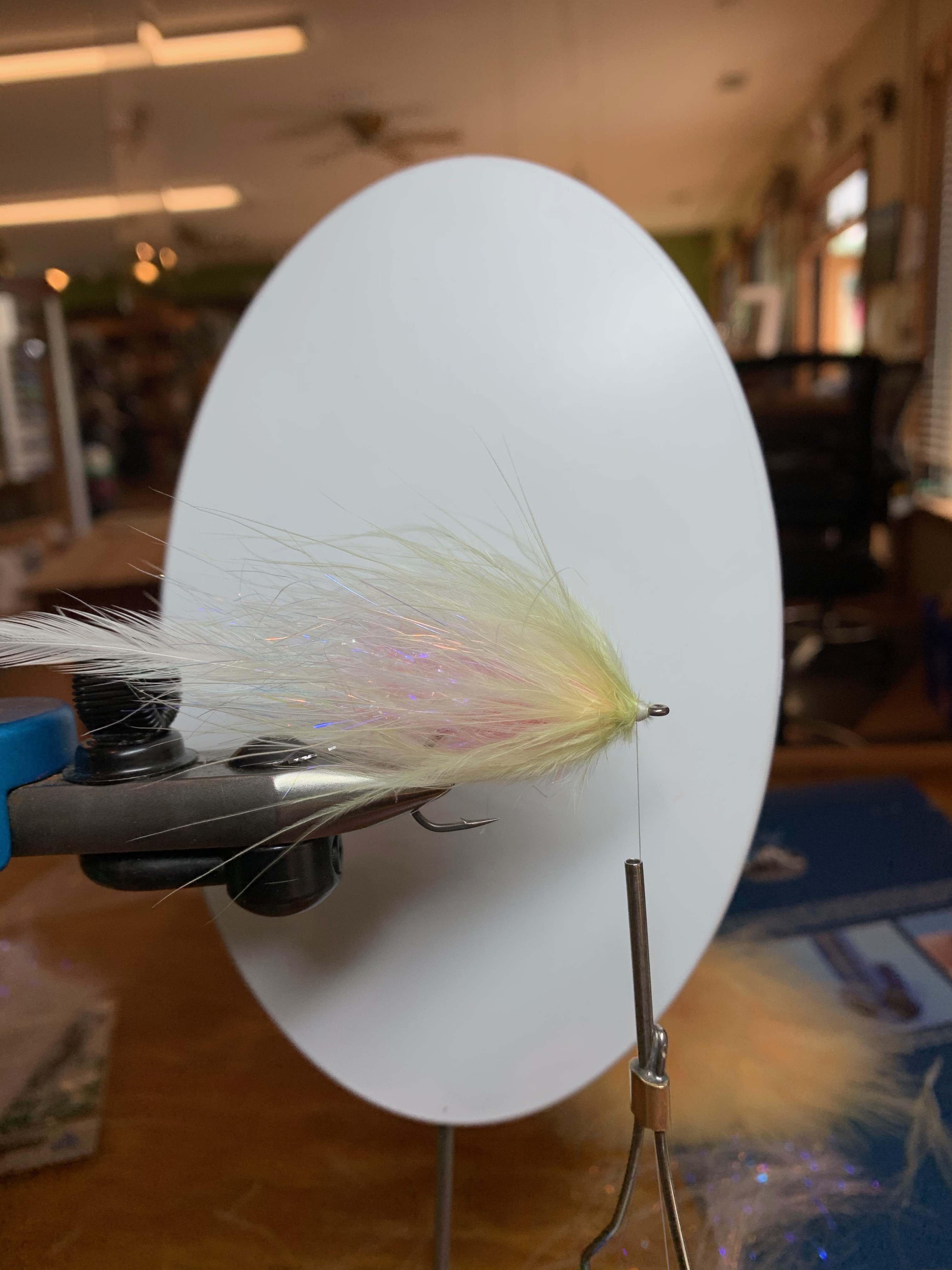 Step 9
Tie in the Craft Fur for the wing. Make sure it is slightly shorter than the saddle hackles. Then tie in a little red ice dub for a throat. This will only show once the fly is wet. Do not over do it.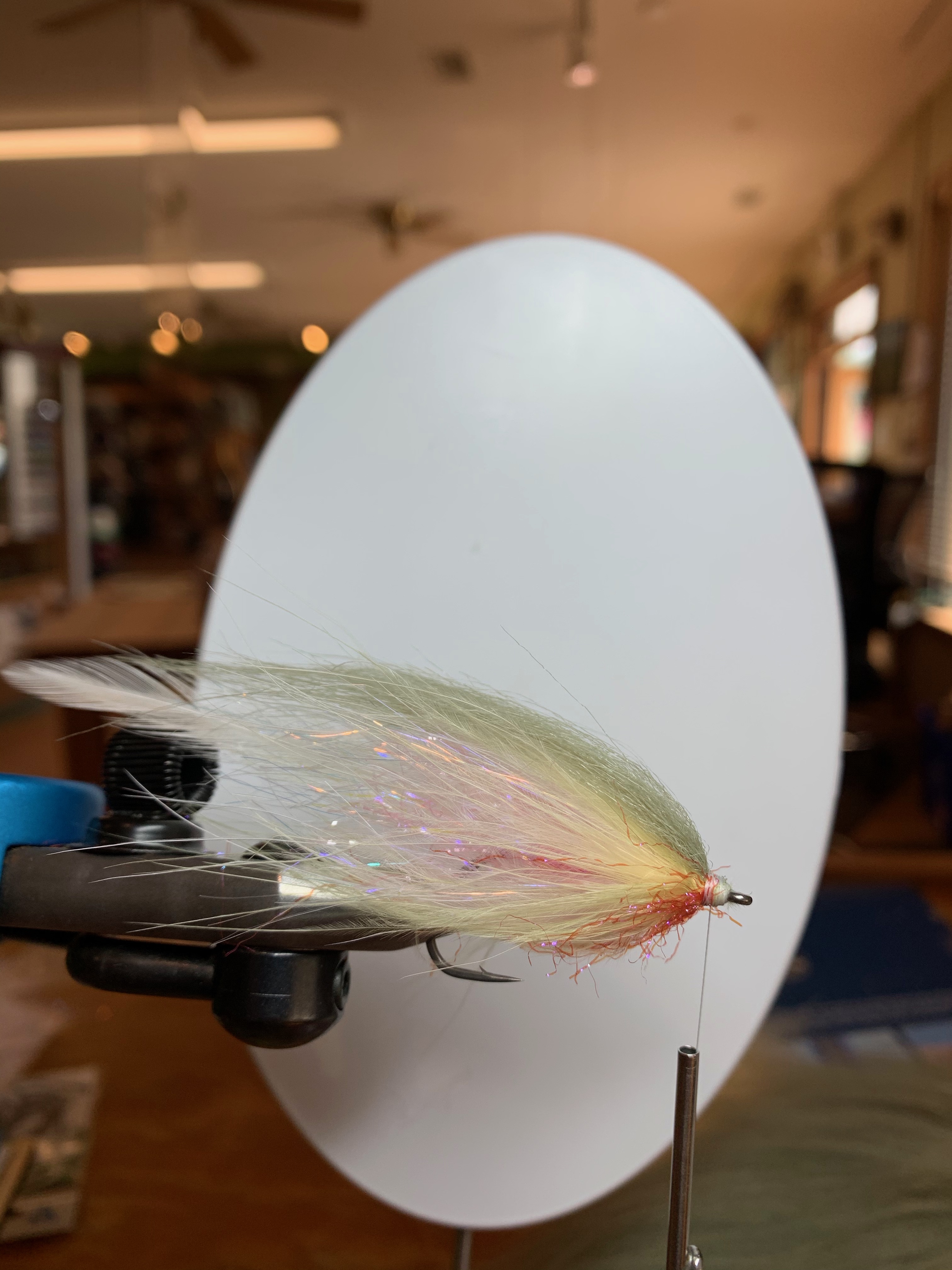 Step 10
Use Laser Dub, Bruiser Blend, or similar to build a dubbing head. Remember that you will lose dubbing when combed out, so pack on a lot.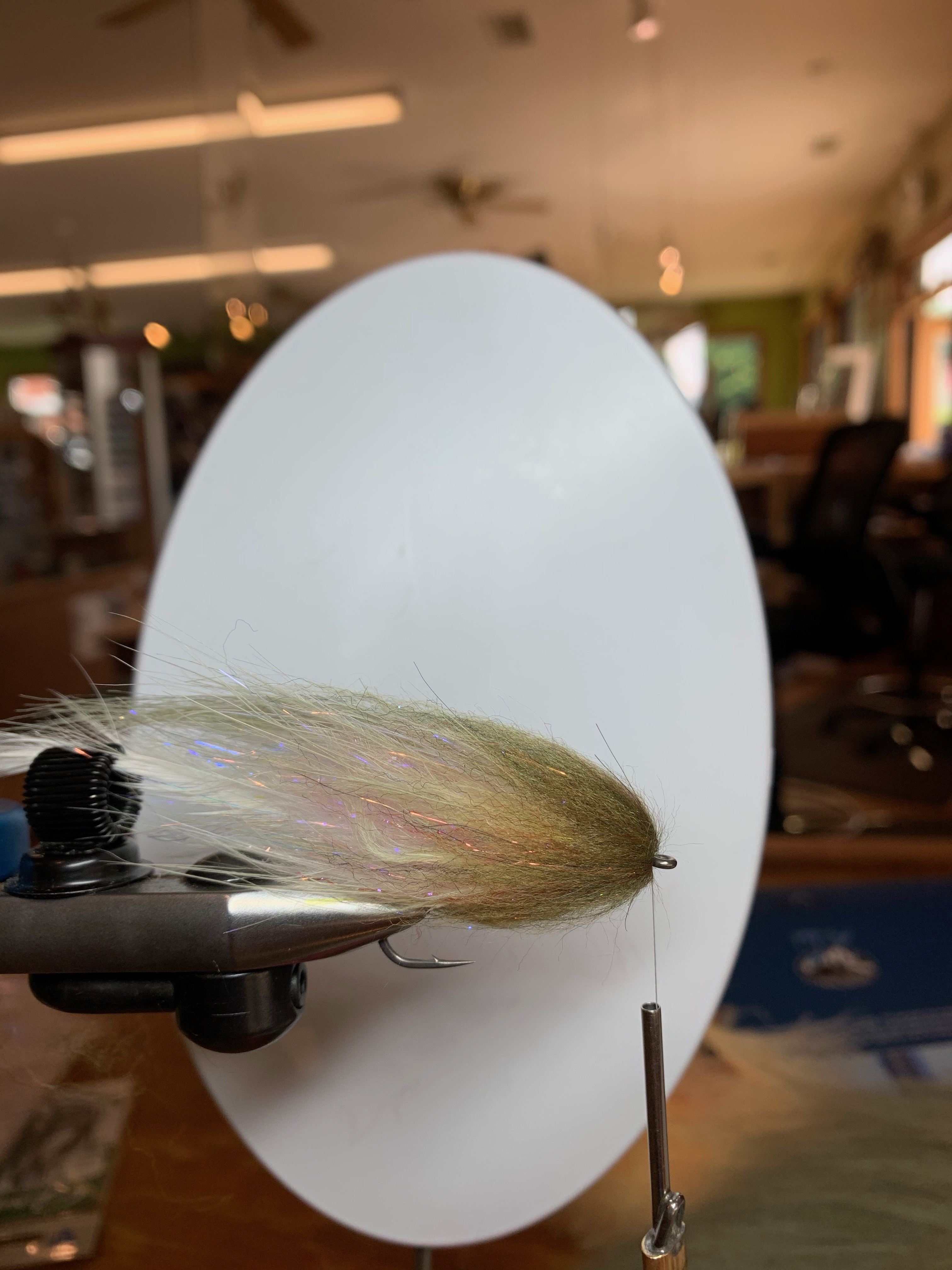 Step 11
Add eyes using Zap Goo. Whip finish.