Brighten someone's Day
The warmth of Spring brings about the feeling of fishing. Anyone who has watched trout rise in the evening light, and experienced a good fish take their fly, can hear the river's call just from the way the air feels and smells this time of year. While most of us are stuck working from home, or not working at all, and simply trying to pass the time with socially distanced activities in and out of the house. There are some folks that may not be able to leave their home at all, due to their age, or their pre-existing medical conditions. For these anglers, this can be a tough time. Not being able to get out fishing for fear of illness must be a miserable circumstance to be in. This is an excellent time for the fly tyer, and non fly tyer, to spend some of their ample free time, and do something nice. Tie a few flies, put them in a little box with a note, and send a little bit of hope someone's way. Whether you tie the flies yourself, or a buy a few from your local shop, it's the thought that counts. This little homemade fly box is a great way to repurpose something, while making a box that is more resusable than a fly cup.
Step 1: Take an Altoids Mints Tin, or a Tea Tin, and clean it up a bit.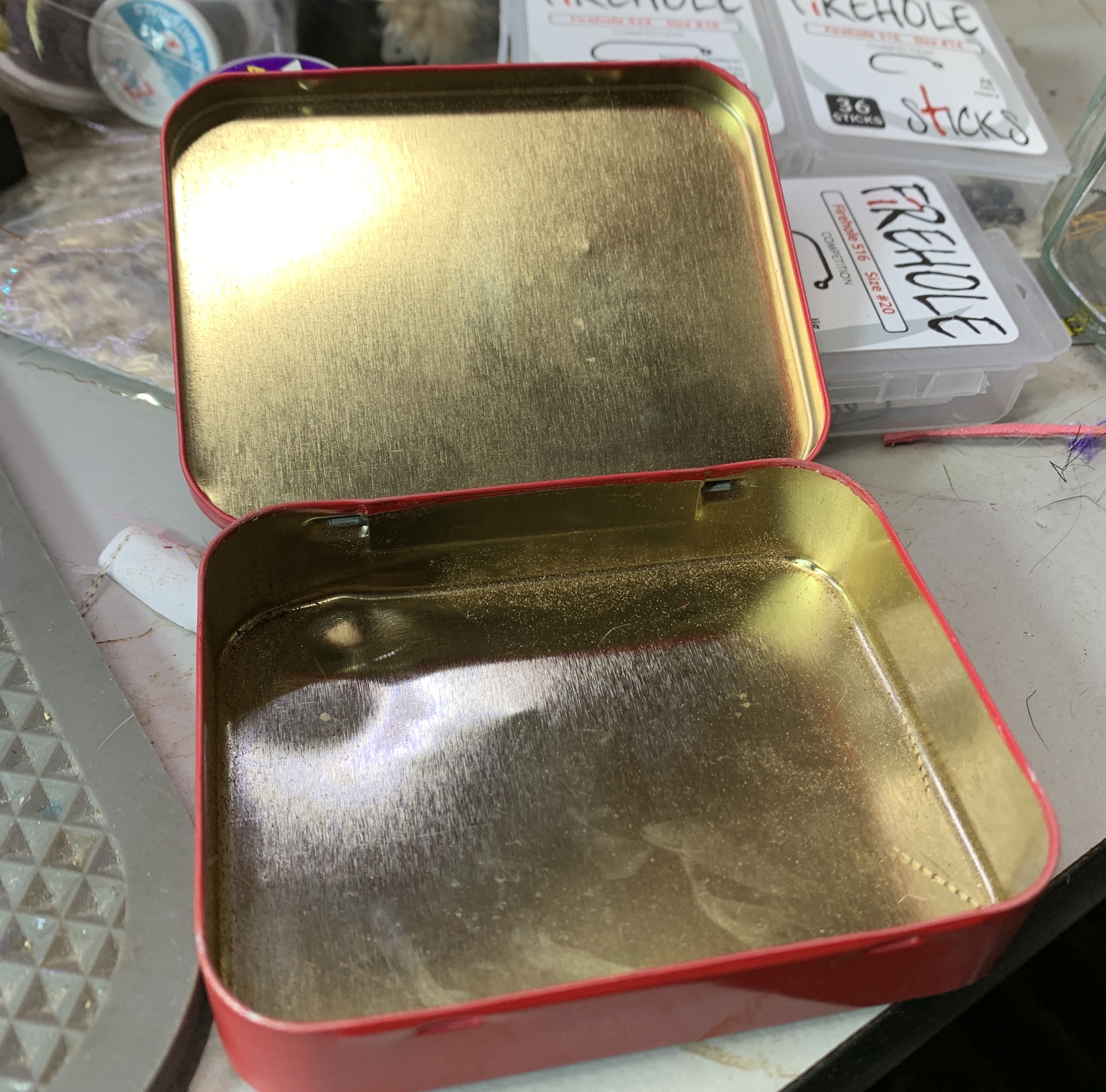 Step 2: Measure both the length, and width, of the inside of the tin.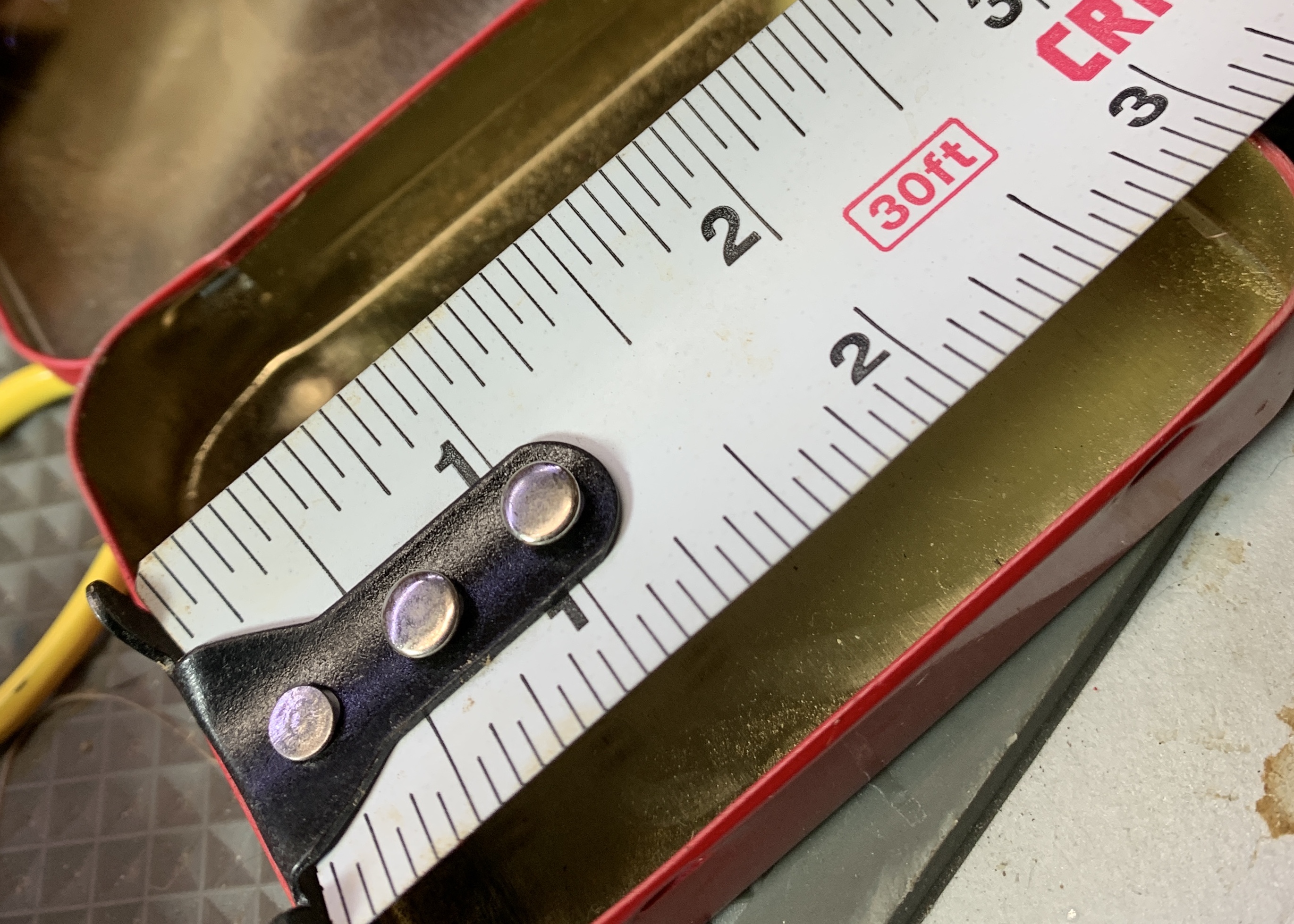 Step 3: Find some closed cell foam to form the interior of the fly box out of. Here we are using a well worn dropper rig card. Open cell packing foam can also be used.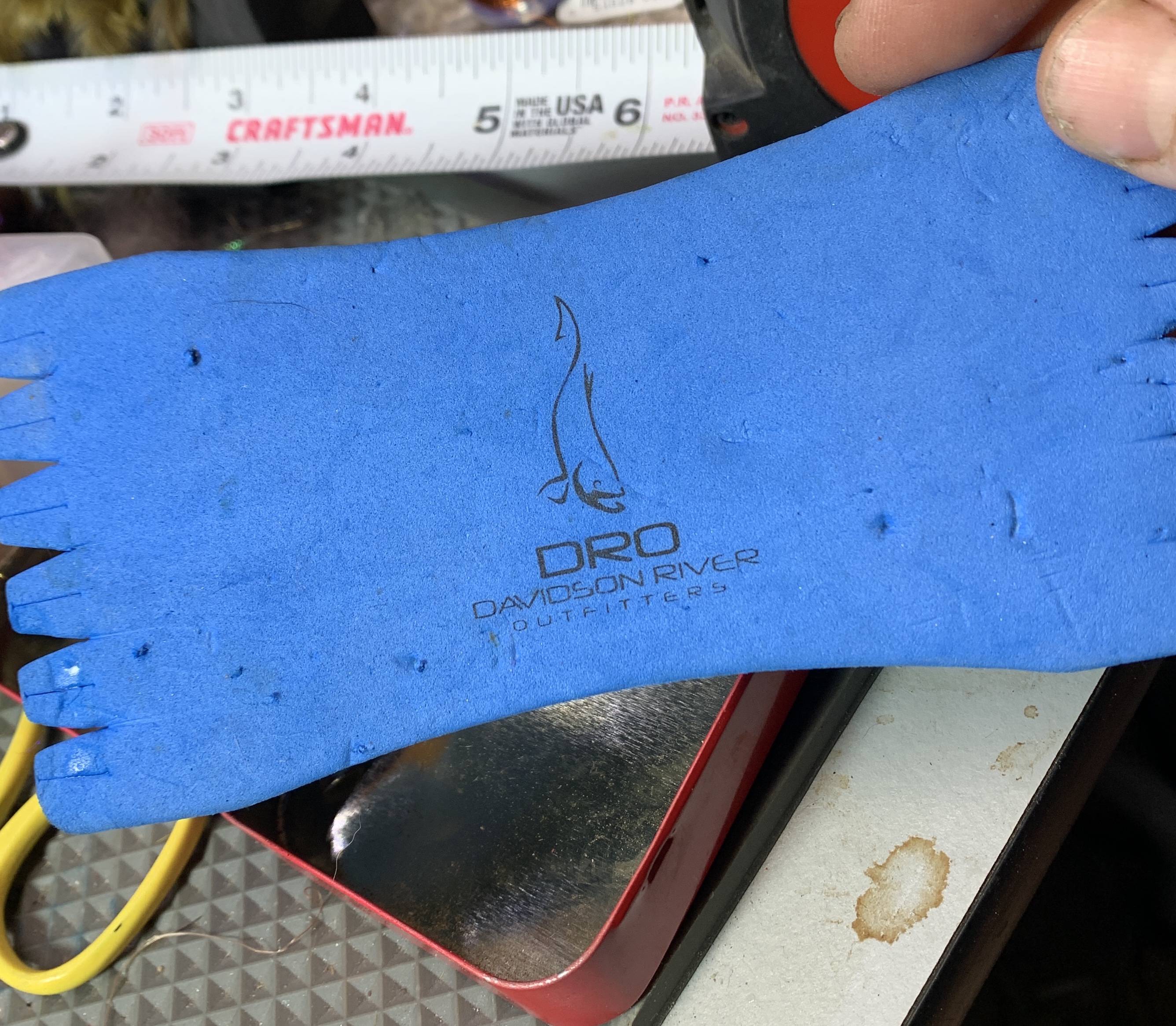 Step 4: Measure, and mark the dimensions of the the inside of the tin onto the foam.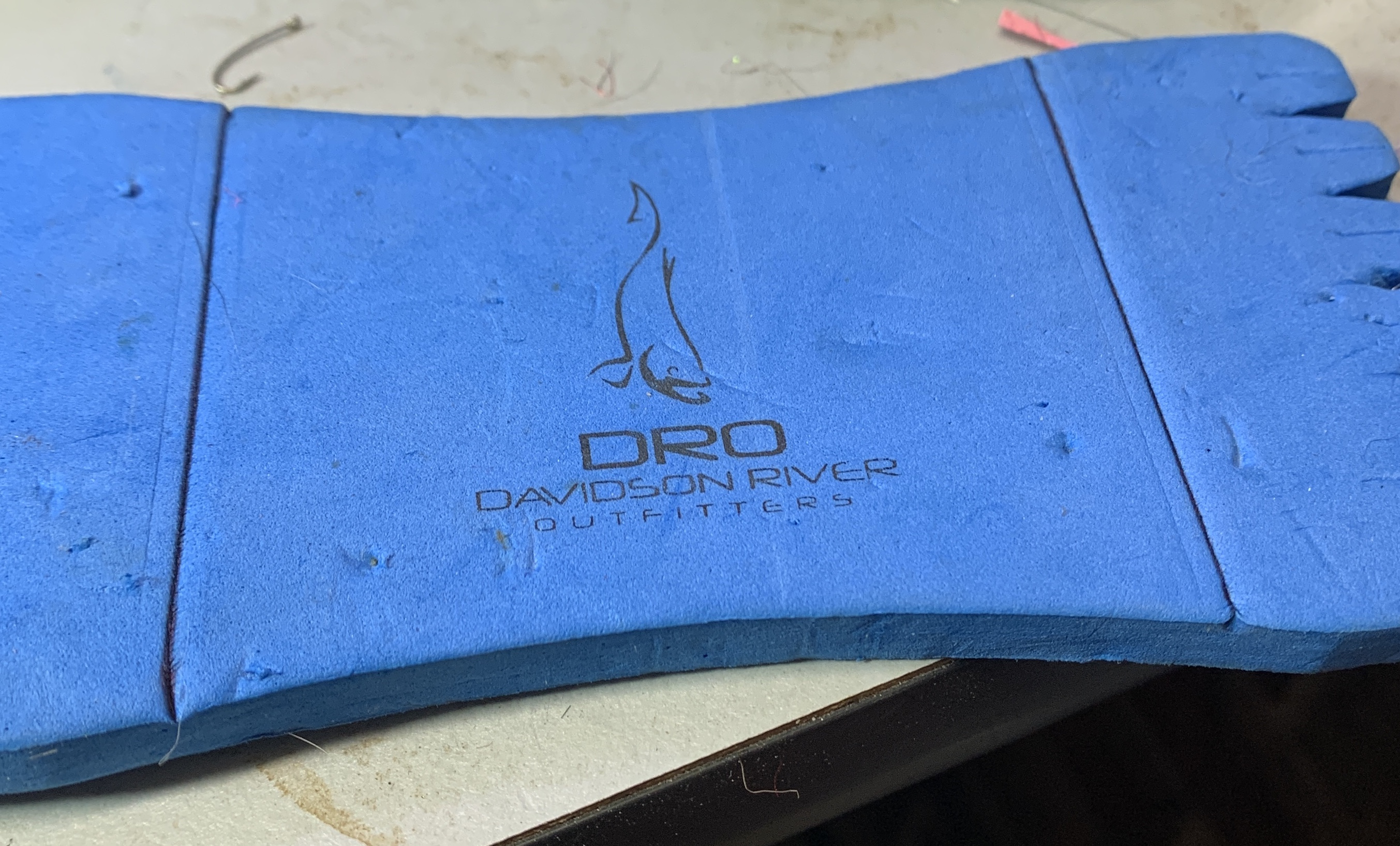 Step 5: Use an Exacto Knife, or sharp scissors to cut out the foam insert.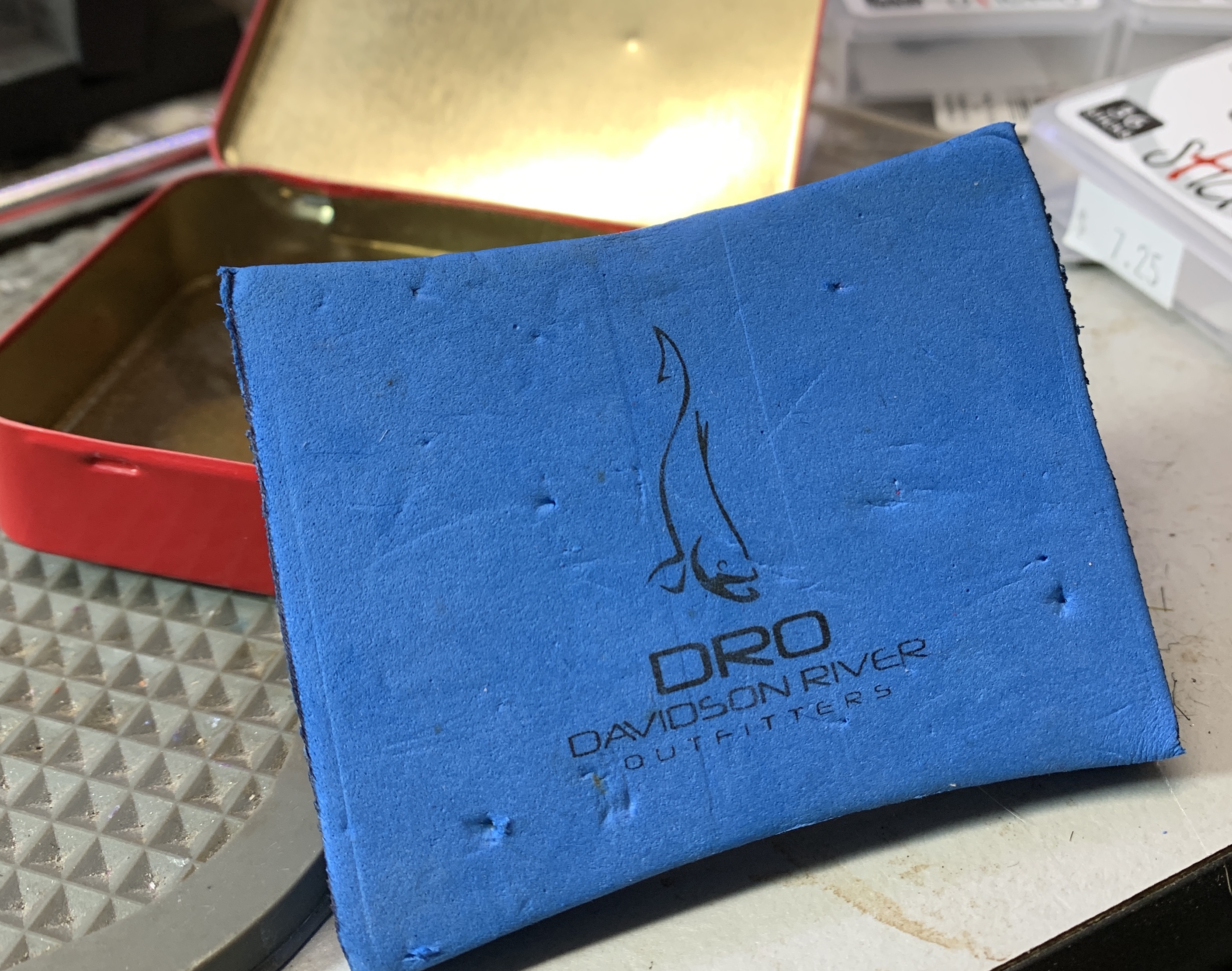 Step 6: Mark some evenly spaced lines along the foam insert. These will be used to make slits to hold flies. In this case we have marked them every half inch.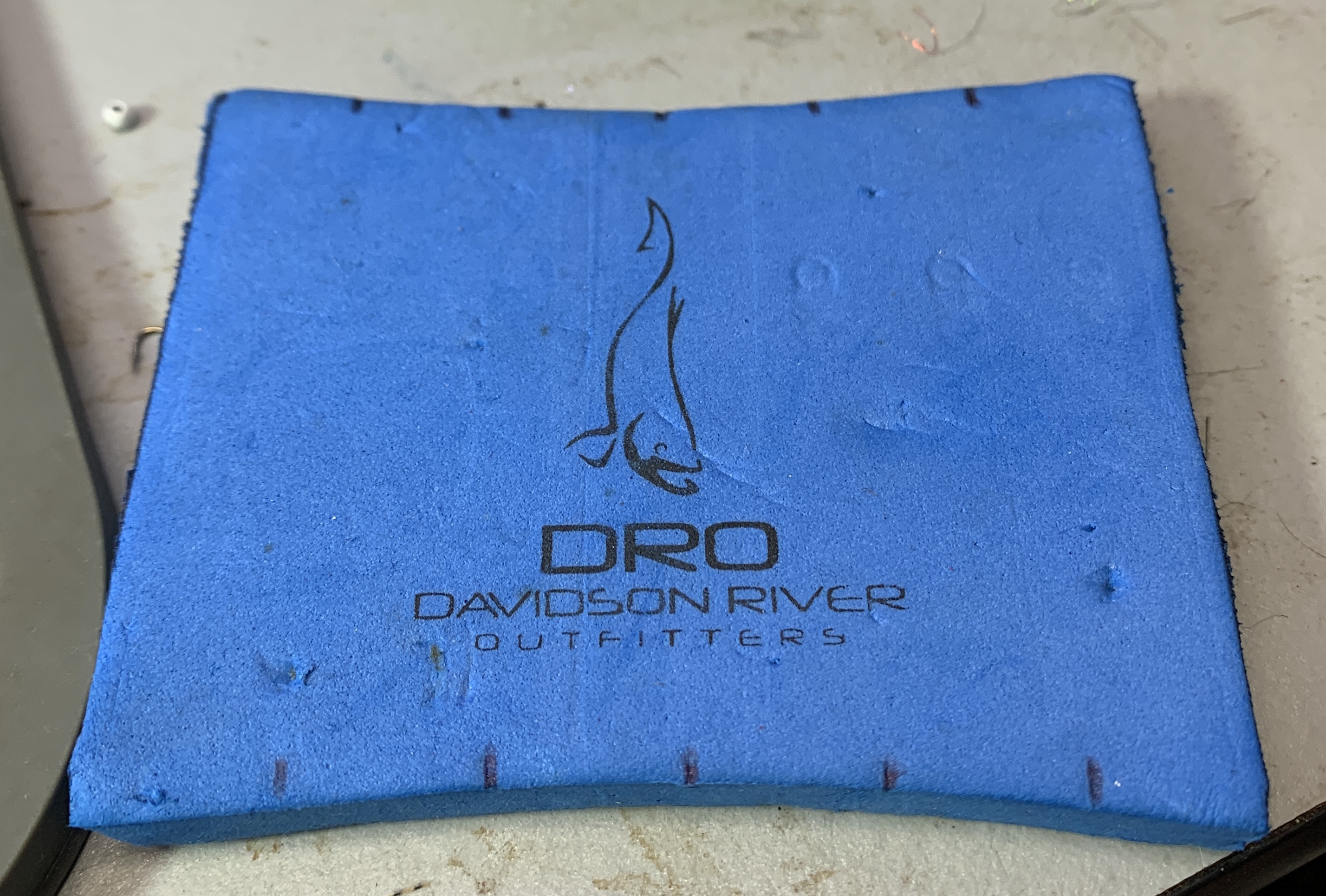 Step 7: Use a straight edge to connect the marks, and carefully form the fly holding slits with an Exacto Knife. Be sure to cut deep enough to hold flies, but not all the way through the foam.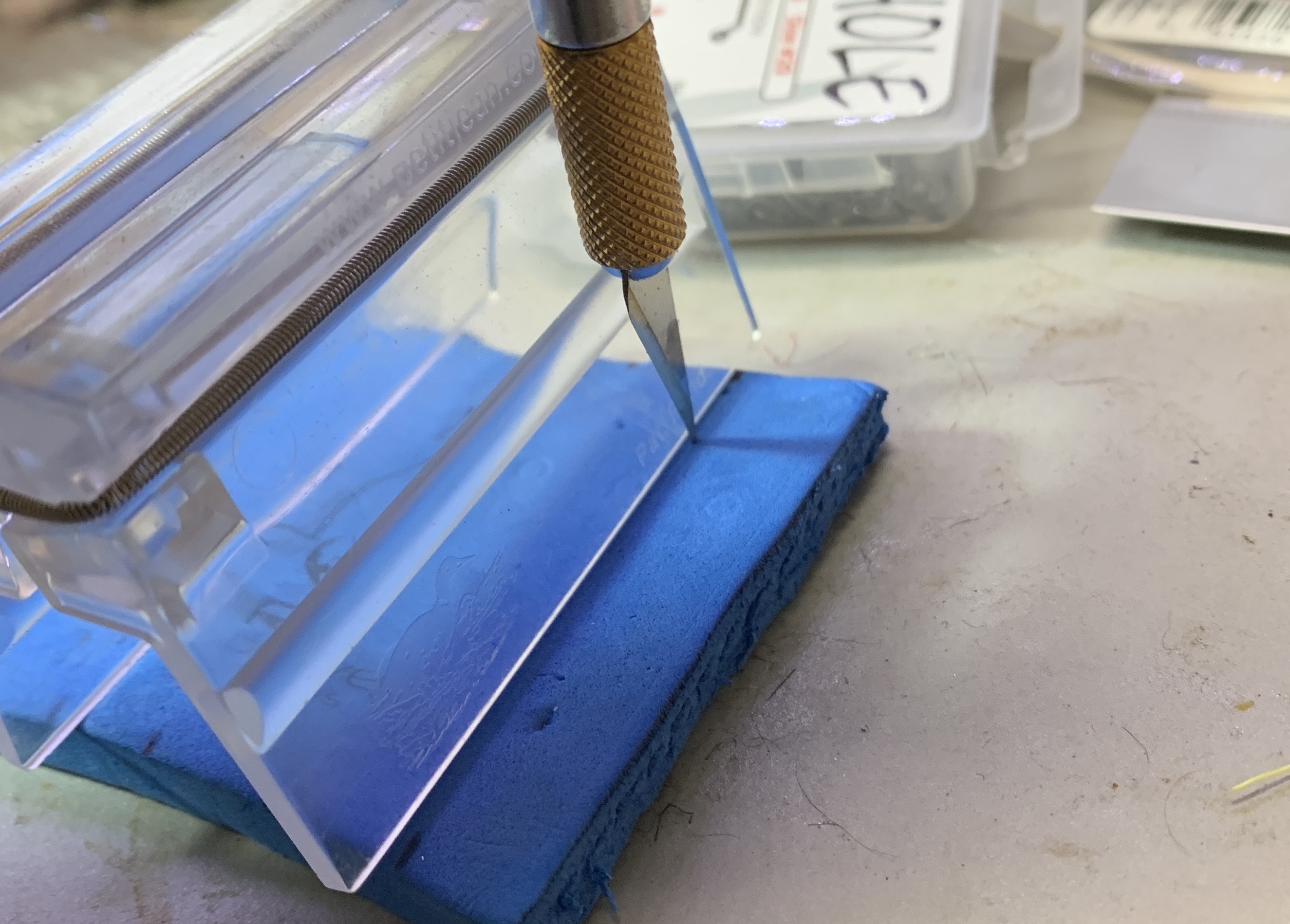 Step 8: Use hot glue, or Zap Goo to attached the foam insert into the tin.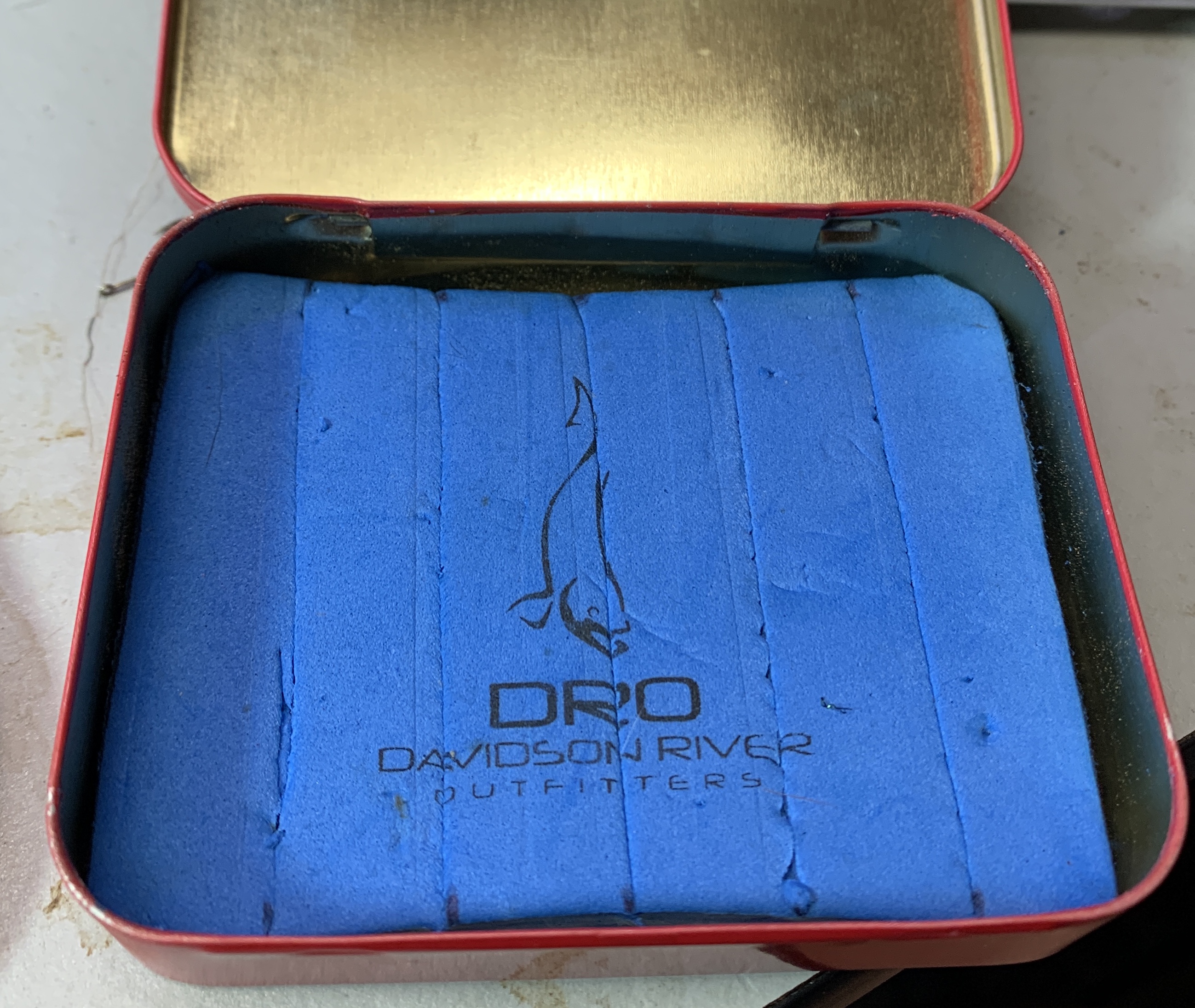 Step 9: Fill with flies you've tied, or purchased from your local shop. Write a note on the back of a business card and glue it into the lid. You could also used the card to indentify the flies. Send it to someone stuck inside, or someone you miss spending river time with, and share the warmth of Spring Fishing.