Summertime brings warmer temperatures and with warmer temperatures comes more terrestrials and dry fly action. One of the most effective ways to fish come this time of year is a hopper dropper or dry dropper format. It is a way to fish two flies at once and cover two different parts of the water column. The fly on tops acts as a dry fly and a strike indicator for a sinking nymph that is suspended below. Below we will breakdown various different methods of setting up your rig to match conditions or techniques. (images are for visualization only, line lengths, diameters, and tippet ring size are not accurately represented)
Tippet Length
I typically start off with about an arms length of tippet between my flies. If I go to a deeper pool, I will often add a second fly to match the depth of the water instead of adjusting my original setup.
Leader and Tippet Size
My favorite configuration for WNC dry dropper fishing is a 7.5ft 4x or 5x leader then i add my dropper with the next size smaller tippet. This does two things it continues the taper down our leader and if our nymph gets snagged hopefully we only lose one fly not, both of them. I also typically try to use nylon to my dry fly and fluorocarbon to my nymph for maximum stealth and sink.
Fly Selection
Buoyant dry flies are going to be your best bet for your top fly. Some favorites are the Chubby, Fluttering Caddis and Stimulator. Some great nymph options would be flies like the Death Metal, Tung Sallie Nymph and Howell's Trip Saver.
Tying Off the Bend of the Hook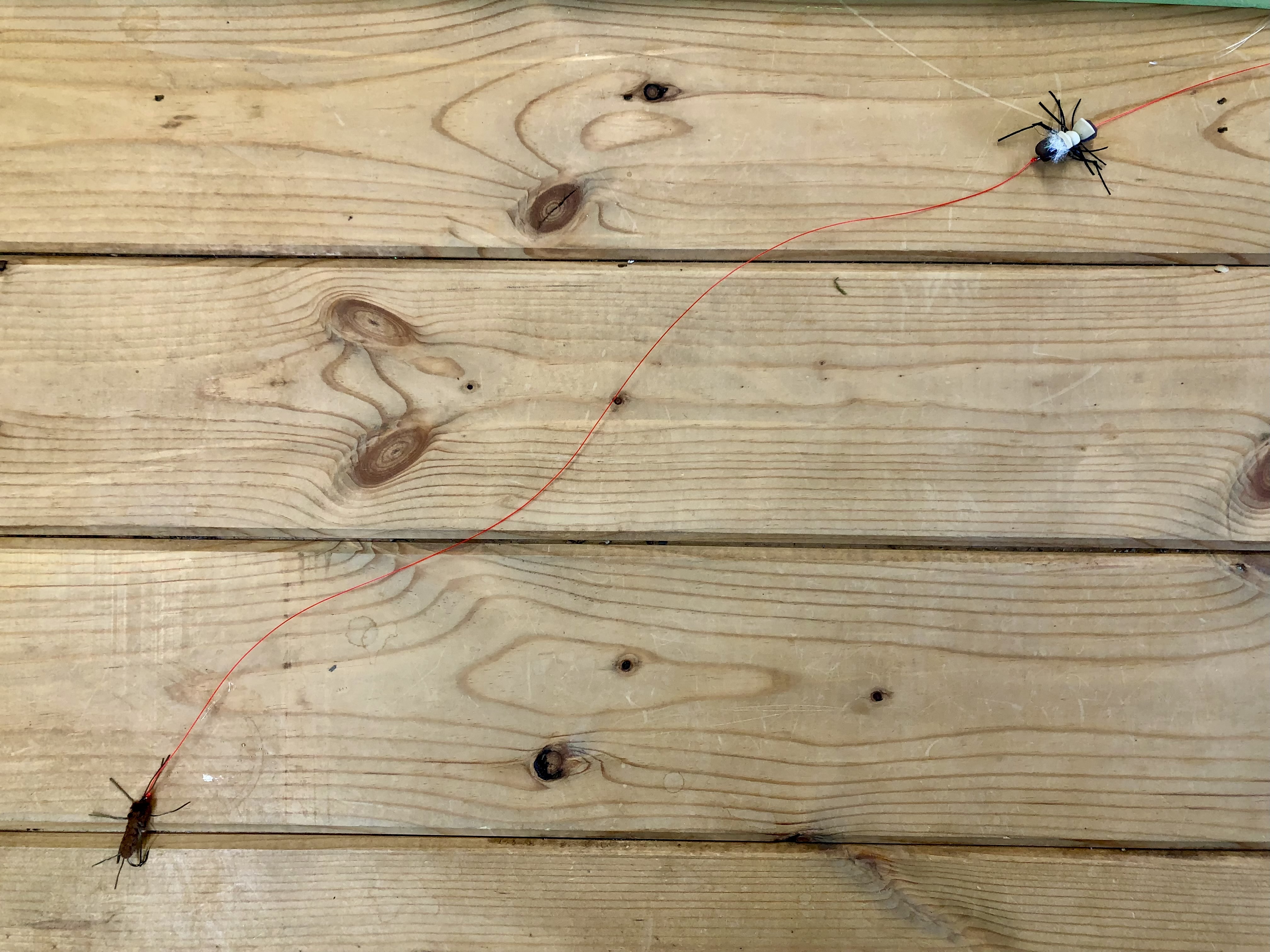 Tying off the end of the hook with a knot of your choice (clinch knot pictured here) will keep all your flies in line while casting is plenty secure as long as your hook has a barb. The downside of this technique is that if your nymph gets snagged it can pull your dry fall out of the fish's mouth.
Tying Off the Eye of the Hook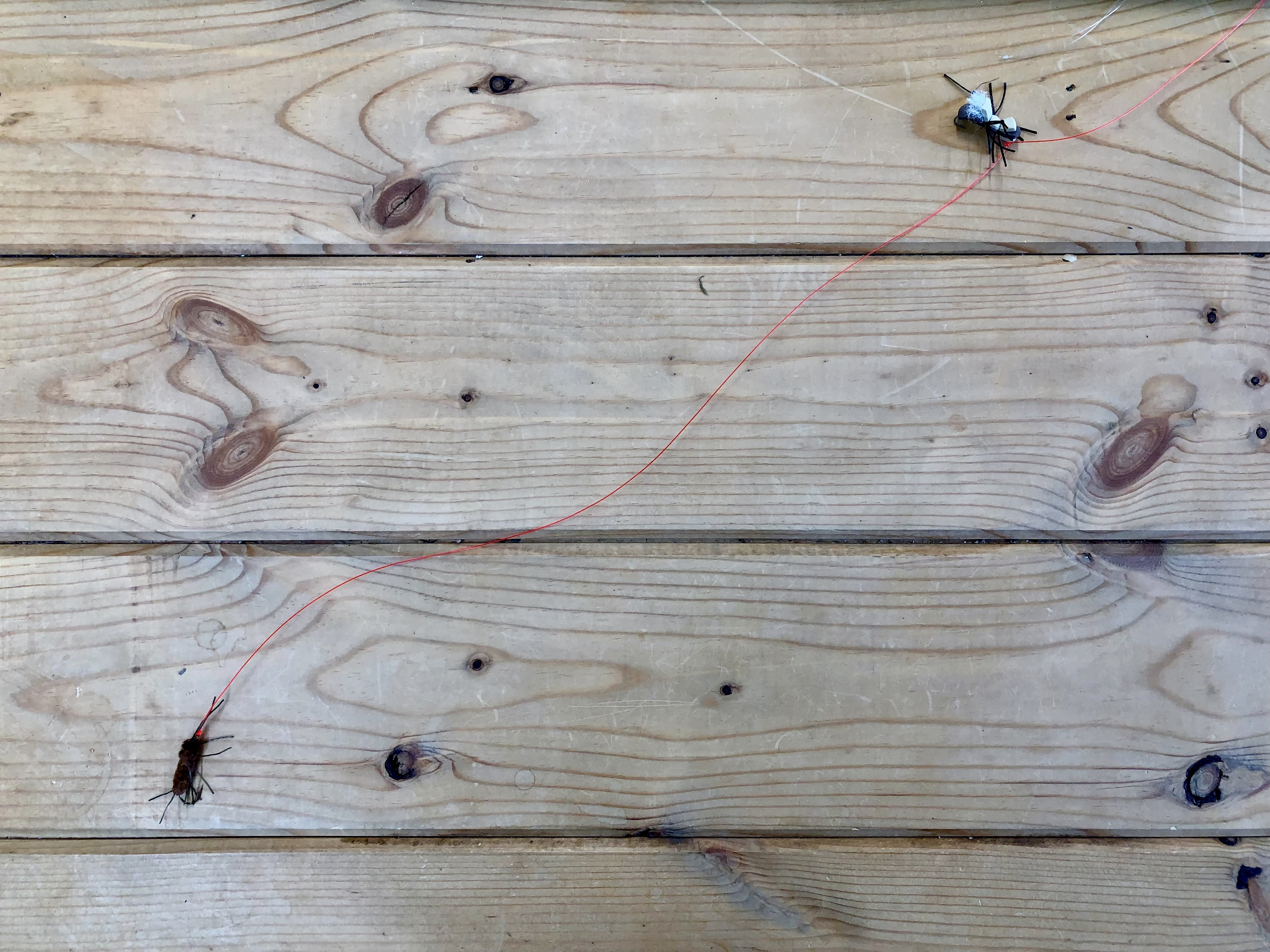 Tying off the eye of the hook of your dry fly yields the most secure connection but can create a propeller-like effect when casting and tangle up your line. The upside here is that if your nymph gets snagged you have a fighting chance of keeping your fish on or fishing with a barbless dry fly.
Tying on a Tag End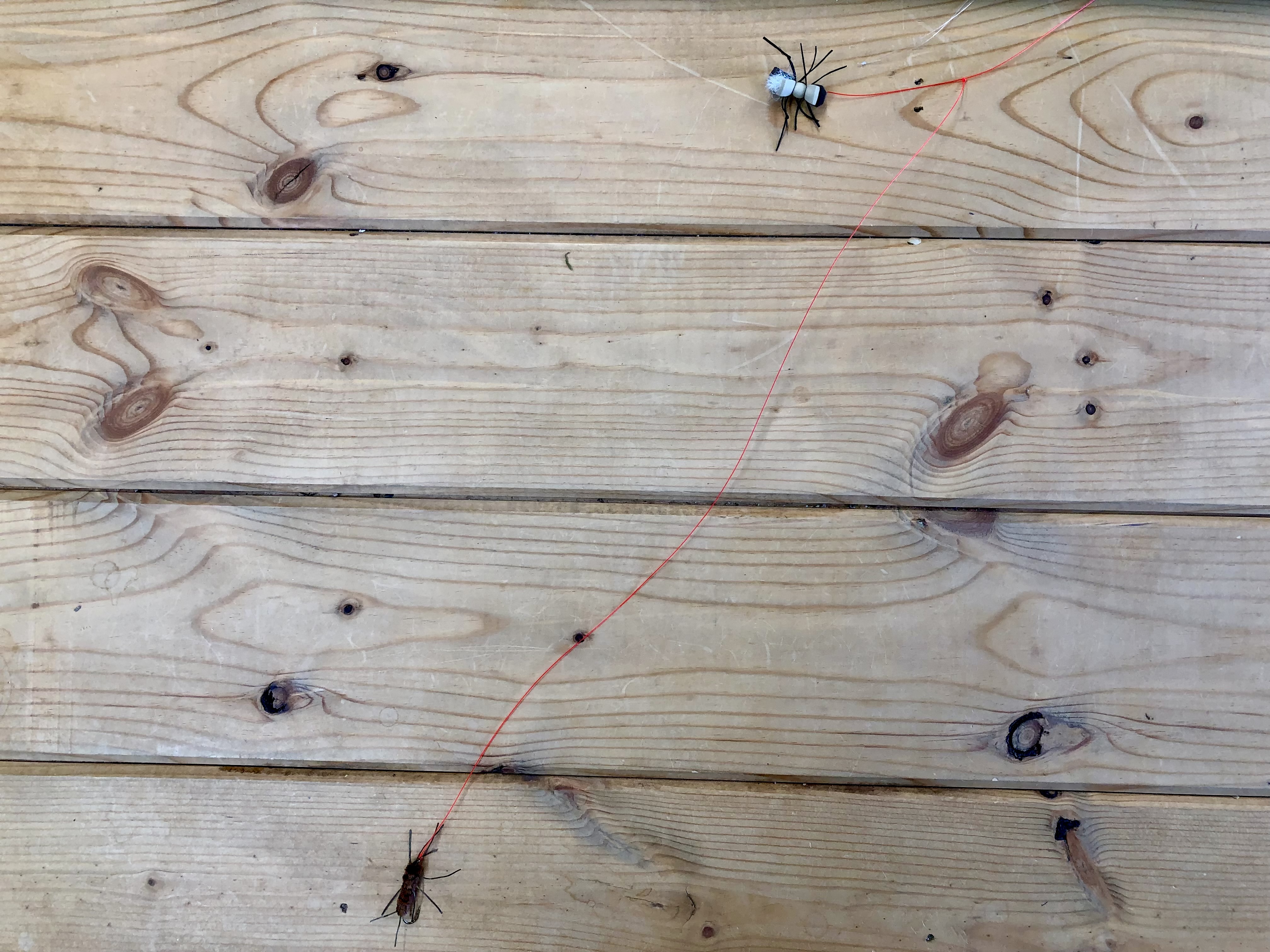 Tying on a tag end allows maximum movement to both your dry fly and nymph and you can even bounce your dry fly on the surface of the water to imitate hatching insects or insects returning to the water to lay their eggs. This can create more tangles though who like to hero cast or haven't quite dialed in their cast. My go to way to set this up is to tie a triple surgeon's knot and tie your dry fly off the tag end that is on the same side of the knot as my dropper.
Tying on Adjustable Tag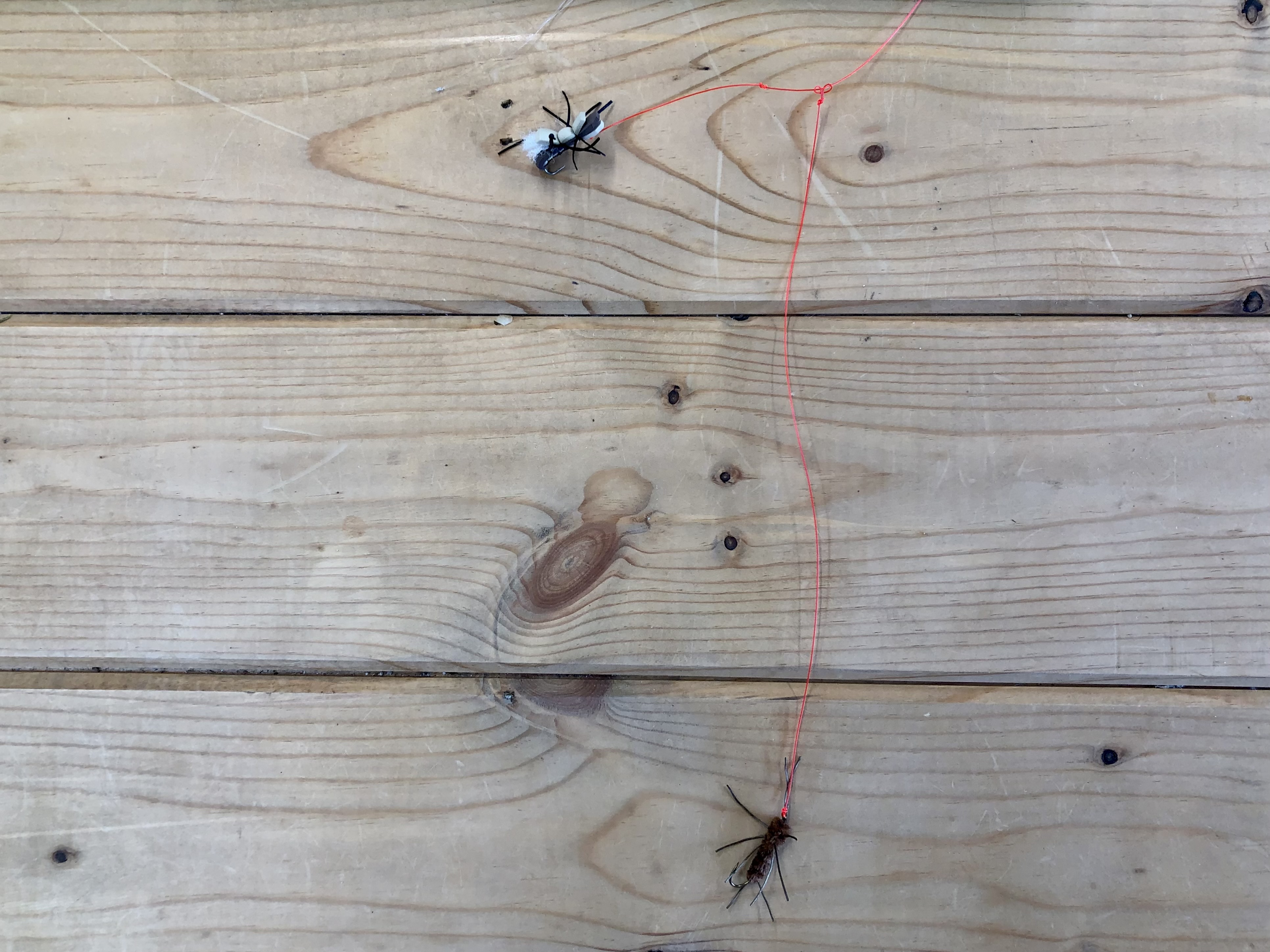 This technique allows you to modify the height of your dry fly to match the depth of the water but can easily create a tangled mess if not monitored when casting and fishing. I'll tie my nymph on with a length of tippet and a surgeon's knot then girth hitching the surgeon's loop to the tippet where your dry fly is tied. I'll set the maximum positions of the nymph tag by tying blood knots to act as a knot stop.
The dry dropper setup is definitely one of was favorite ways to prospect for fish and cover water while trying to figure out what the fish are eating and where they are sitting.
Cheers,
Jason